Bed Bug Alert App Finds Rapid Influx of Bed Bug Infestations in San Francisco -- City Now Ranks as App's #2 Location for Bed Bug Outbreaks
Residents in Los Angeles and Las Vegas Should Also Be on High Alert According to Bed Bug Alert's New List of Top Bed Bug Outbreak Cities
(November 19, 2010)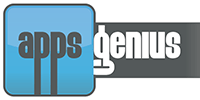 NEW YORK, NY -- (Marketwire) -- 11/19/10 -- Apps Genius (www.appsgenius.com), the developer and publisher of social games and software applications, today announced its updated Bed Bug Alert app's "Top Cities" list for bed bug outbreaks in the U.S. -- and its distressing news for major cities on the West Coast. Fueled by news reports and user submissions entered into the app's database since its November 2 launch, San Francisco has entered the list for the first time, and alarmingly now ranks in the #2 spot -- just behind New York City. Meanwhile, Los Angeles has jumped to #4 and Las Vegas arrived at #9 on the list.
U.S. cities' positions on the list are determined by the number of reports entered into the app's database by Apps Genius' staff, which regularly monitors the latest bed bug infestation news, as well as user submissions. According to this robust set of data, new entry San Francisco has seen the most activity in its Tenderloin District, but it appears that bed bugs are spreading into the heart of the city's Downtown and Chinatown neighborhoods. Meanwhile, Los Angeles has seen a surge in bed bug encounters on both sides of Hollywood Boulevard, but database additions also point to outbreaks in the city's Bunker Hill section. Sightings around Las Vegas' iconic Strip have propelled it to its current berth on the list.
Featured by The New York Times and USA Today, Apps Genius' Bed Bug Alert app provides the public with easy-to-access updates on bed bug infestations in their area based on the users' geographic location or via maps of bed bug infestations in ten major U.S. cities. Users can also contribute to the Bed Bug Alert's database of infestations, providing new bed bug locations for other users to avoid. All reports are color-coded to highlight how recently they were added, and user submissions are reviewed regularly. Reports tagged as inaccurate are promptly removed. The Bed Bug Alert app is currently available for $1.99 from the App Store for the Apple iPhone and iPod Touch.
"New York City is known as bed bug central, but the rest of the country is definitely catching up," said Adam Kotkin, CEO of Apps Genius. "We want everyone to be aware of Bed Bug Alert's newest rankings, which show continued outbreaks in other urban areas. Information is the best defense when it comes to containing this growing epidemic."
Top Cities:
1. New York City
2. San Francisco
3. Washington, D.C.
4. Los Angeles
5. Cincinnati
6. Detroit
7. Denver
8. Philadelphia
9. Las Vegas
10. Chicago
For more information, visit http://itunes.apple.com/us/app/bed-bug-alert/id397206377 or www.appsgenius.com.
About Apps Genius:
Apps Genius Corp. (www.appsgenius.com) develops markets and publishes and distributes social games and software applications that consumers can use on a variety of platforms. The platforms include social networks, wireless devices such as cellular phones and smart phones including the Apple iPhone™ and standalone websites. To date, we have released several applications including 'Slap a Friend', a game application for the Apple iPhone™ and Crazy Dream Application for Facebook™. Apps Genius Corp.'s goal is to develop and publish new titles on a recurring basis that are based on the same property and gaming platform. Examples of this franchise approach are My Mad Millions and Rock The House, currently under development, which both utilize the same underlying platform. A core focus of our Social Gaming and Mobile Application development is to allow users and players to reach across different networks into a virtual application or gaming environment such as Facebook, MySpace, iPhone and Android and be able to play games and use applications from all users no matter what environment they are using the application in.
Contacts:

Brian Morris
Media Relations
Apps Genius Corporation
732-530-1267
Email Contact


Copyright @ Marketwire
Page: 1
Related Keywords:
Apps Genius Corporation, Applications, Productivity Applications, Database, Other Applications, Other, USA, Marketwire, Apple Computer, Communications Technology, Other,
---