Bayshore Networks Founder, CEO Francis Cianfrocca to Present Securing Critical Infrastructure April 5, at APPSEC DC 2012
Cianfrocca Will Address the Widening Gap Between Industrial Control System Vulnerabilities and Commonly Deployed Security Technologies Using Real-World Use-Cases
(March 27, 2012)

NEW YORK, NY -- (Marketwire) -- 03/27/12 -- Bayshore Networks, the leading provider of high-end information assurance security solutions, today announced its Founder and Chief Executive Officer, Francis Cianfrocca, will present Securing Critical Infrastructure at the AppSec DC 2012 conference, 4 p.m., April 5, at the Walter E. Washington Convention Center in Washington, D.C.
Despite heightened recognition and awareness of vulnerabilities in Industrial Control Systems (ICS), the widening gap between ICS vulnerabilities and commonly deployed security technology presents a troubling disparity. Cianfrocca will explore how and why the technology gap is widening rapidly, as organizations seek broader integration of industrial control systems with enterprise IT and increased sharing of operational data across organizational boundaries.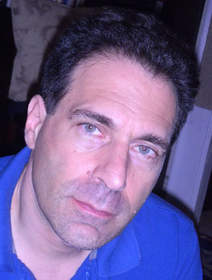 In his presentation, Cianfrocca will spotlight real-world use-cases from Bayshore's experience in the following sectors: building/factory-floor management; electrical grid, oil/gas; tactical battle-space application, and any of the 18 critical infrastructure sectors defined by the U.S. Department of Homeland Security.
"Today's standard practices and regulations generally view the assurance, integrity and availability of Industrial Control Systems as either an access-control problem or an issue encrypted streams can solve," Cianfrocca said. "While this approach has value, it is inadequate in addressing the scale, monetary impact and societal disruption created by attacks on critical infrastructure."
Bayshore's SCADA Firewall is uniquely positioned to secure critical infrastructure based on its multi-protocol support (Modbus, DNP3, IEC 61850 and others) and core technologies in patent-pending heuristic baselining, behavior-based analytics and highly granular SingleKey™ Policy Language (SPL) to detect anomalous behavior in real time. Bayshore is an advocate and corporate member of OWASP, the Open Web Application Security Project.
About Francis Cianfrocca
Francis Cianfrocca is a noted expert in the fields of cybersecurity, computer-language design, compiler implementation, network communications, large-scale distributed application architectures. He has several issued and pending patents to his credit. A strong advocate of open-source software development, Cianfrocca created several widely used open projects, including the Ruby Net/LDAP library, and the EventMachine high-speed network-event management system. He has also contributed to many other projects. A strong speaker and writer, Cianfrocca has developed a significant following on subjects relating to technology, cybersecurity, financial markets, and national economic and security policy. Read Francis' most recent published work: Fighting Advanced Persistent Threats: Analyzing the Options. He is a regular guest on the Coffee & Markets podcast series, and has been published in Commentary Magazine, Human Events, among others. Cianfrocca attended the Eastman School of Music and the University of Michigan, majoring in music history and orchestral conducting. He began his career at the New York City Opera, under the direction of Beverly Sills.
About Bayshore Networks
Bayshore Networks is the leading provider of high-end information assurance and security solutions for the defense industrial base, government and critical infrastructure organizations and commercial enterprise. Trusted by the world's top defense contractors and developed exclusively in the United States, Bayshore's flagship product SingleKey™ is a multi-protocol application firewall that secures all links and applications behind the DMZ. SingleKey blocks Advanced Persistent Threat (APT) actors and insider threats, mitigates vulnerabilities in SCADA industrial control systems and protects mission-critical applications. Bayshore's threat management and analytics platform, SingleView™, manages and controls multiple SingleKeys in a highly distributed environment and provides real-time situational awareness and big data analytics about the highly sensitive digital assets of our defense and government customers.
For more information follow Bayshore Networks on Twitter @bayshorenet or visit www.bayshorenetworks.com.
Note to editors:
Both Cianfrocca (head shot available) and Chief Operating Officer Bob Lam will be available on-location for comment at AppSec 2012 on April 5, in Washington, D.C.
Image Available: http://www2.marketwire.com/mw/frame_mw?attachid=1930571

Add to Digg Bookmark with del.icio.us Add to Newsvine
Media contact:
Jim Engineer
e-Rainmaker PR for Bayshore Networks
www.e-rainmaker.com
www.bayshorenetworks.com
+1 630.728.1387
jim.engineer@e-rainmaker.com
@jimengineer


Copyright @ Marketwire
Page: 1
Related Keywords:
SCADA firewell, critical infrastructure, Francis Cianfrocca, AppSec DC, Applications, Security, Internet, Business Issues, Software Development, Threats, Security Technologies, Security, Internet Server Applications, Law & Regulations, Career, Management, CEO/CFO, USA, Marketwire, , Financial, Music, Internet Technology, Computer Science, Other,
---