Batteries Plus Selects Unica to Improve Online Insight Into User Engagement
Unica NetInsight On Demand Provides the Nation's Largest Battery Chain With Advanced Next-Generation Web Analytics Capabilities to Drive Email and PPC Campaigns
(June 16, 2009)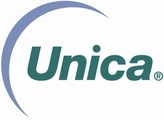 WALTHAM, MA -- (Marketwire) -- 06/16/09 -- Unica Corporation (NASDAQ: UNCA), a leading global provider of enterprise marketing management (EMM) solutions, today announced that Batteries Plus® has selected Unica NetInsight(TM) On Demand as its web analytics software solution. The category-leading retailer will use NetInsight to gain deeper insight into visitor behavior so that they can more effectively drive email marketing and pay-per-click (PPC) campaigns.
Batteries Plus, which serves more than 1.5 million customers annually, is the nation's largest chain focused on the $24 billion battery category. In addition to selling more than 1 million batteries per week, they're also the market leader in battery recycling. With NetInsight, Batteries Plus will better understand and analyze visitor interest and in turn create and offer more relevant content. Additionally, Batteries Plus will leverage NetInsight's built-in web behavior data mart to understand usage patterns from traffic generated by next-generation mobile devices and entertainment systems such as the iPhone, Wii and PS3.
"We're constantly striving to improve our business model and deliver optimal service. NetInsight provides us with a major competitive advantage because we're able to better understand changing visitor needs and trends and engage more effectively with them," said Cathleen Stewart, vice president of marketing, Batteries Plus. "Additionally, NetInsight's flexibility in reporting and analyzing web behaviors saves us considerable time and money."
"Innovative companies like Batteries Plus are utilizing our next-generation web analytics solution to gain in-depth understanding of customer needs, resulting not only in improved satisfaction and loyalty, but ultimately in increased sales," said Yuchun Lee, CEO, Unica. "Unica NetInsight provides a web behavior data mart that empowers companies to optimize their online marketing activities based on facts essential to expanding their business."
Available both On Demand and On Premise, Unica NetInsight delivers unique self-service capabilities built on an open data model that allow marketers throughout the enterprise to perform in-depth analysis of website visitor behavior. NetInsight's role-based flexibility enables business users to streamline exploratory ad-hoc analysis and custom reporting for a quick view of trends, success indicators, and visitor behavior.
About Unica
Unica Corporation (NASDAQ: UNCA) is a leading global provider of enterprise marketing management (EMM) software and services. The most comprehensive EMM suite on the market today, Unica's marketing management solutions streamline the entire marketing process from analysis and planning to project management, execution and measurement. More than 800 companies worldwide depend on Unica for their enterprise marketing management solution.
Unica is headquartered in Waltham, Massachusetts with offices around the globe. For more information, visit www.unica.com.
Note to Editors: Copyright 2009 Unica Corporation. Unica, the Unica logo, MarketingCentral and NetInsight are registered trademarks of Unica Corporation. All other product names, service marks, and trademarks mentioned herein are trademarks of their respective owners.
Forward-looking Statements
The information provided in this press release above contains forward-looking statements that relate to future events and future financial performance of Unica. These forward-looking statements are based upon Unica's historical performance and its current plans, estimates and expectations and are not a representation that such plans, estimates, or expectations will be achieved. These forward-looking statements represent Unica's expectations as of the date of this press announcement. Subsequent events may cause these expectations to change; and Unica disclaims any obligation to update or revise the forward-looking statements in the future. Matters subject to forward-looking statements involve known and unknown risks and uncertainties, including those listed in the Annual Report on Form 10-K for the fiscal year ended September 30, 2008 under "Risk Factors", which could cause Unica's performance or achievements to be materially different from those expressed or implied by the forward-looking statements.
Contacts:
Dan Ring
Unica
781-487-8641
[email protected]


Copyright @ Marketwire
Page: 1
Related Keywords:
Unica, NetInsight, Marketwire,Apple Computer,Financial,Environmental Technology,Internet Technology,Game Technology,Green Technology,Business,Entertainment,Email,Other,
---