Bargain Hunters for Bogus Brands Beware
National Crime Prevention Council and U.S. Department of Justice Collaborate to Combat Intellectual Property Theft
(November 29, 2011)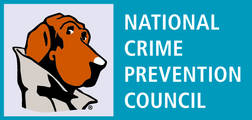 ARLINGTON, VA -- (Marketwire) -- 11/29/11 -- The National Crime Prevention Council (NCPC) and the Bureau of Justice Assistance, Office of Justice Programs, U.S. Department of Justice announce a new public education campaign to combat intellectual property (IP) theft. Based on newly released research from the National Crime Prevention Council, home of McGruff the Crime Dog, the campaign will confront the public belief that intellectual property theft is a victimless crime. Headlining the campaign announcement on November 29, 2011 are U.S. Attorney General Eric H. Holder, Jr. and Victoria Espinel, Intellectual Property Enforcement Coordinator, Executive Office of the President; Rebecca M. Blank, Acting Deputy Secretary of Commerce; Director John Morton, Immigration and Customs Enforcement, Department of Homeland Security; and Ann M Harkins.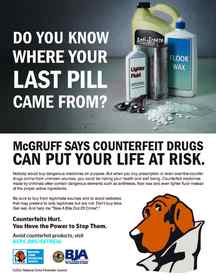 "Intellectual property (IP) theft hurts real people," said Ann M. Harkins, NCPC President and CEO. "It damages the global economy. It helps fund international organized crime and domestic gang activity -- including child labor, drug trafficking, and violence. Reducing demand for counterfeit and pirated products is what this campaign is all about -- educate the public that IP theft is just that -- theft, like robbery or shoplifting. NCPC is pleased to be working with the White House, the U.S. Department of Justice, and our important IP industries to prevent intellectual property theft."
According to the research used to develop the campaign, most Americans (80%) believe it is illegal knowingly to purchase counterfeit or pirated products -- but they do so just to get a good bargain. Nearly sixty percent (58%) believe law enforcement will not catch them. They believe they would see more people arrested and more stories in the news media if intellectual property theft were truly a big problem.
On the bright side, sixty-three percent of adults and 54 percent of teens believe they need more education about the topic. In addition, fifty-two percent of respondents say they do not know where to turn for information.
Now they can turn to this new public education campaign. The NCPC campaign focuses on all aspects of intellectual property theft from health and safety to counterfeit consumer goods and pharmaceuticals, to illegal downloads and other pirated materials. The campaign includes "It Hurts," a powerful online video that demonstrates how IP theft is stealing; "Premonition," a television PSA created in partnership with MTV Networks that makes the link to gangs and other criminal activities, as well as radio and print ads and campaign materials delivered via social media tools -- videos, podcasts, and web banners. The CauseWay Agency -- a full service marketing communications agency serving non-profits -- developed the creative campaign in partnership with NCPC.
Image Available: http://www2.marketwire.com/mw/frame_mw?attachid=1815557
Embedded Video Available: http://www2.marketwire.com/mw/frame_mw?attachid=1815558

Add to Digg Bookmark with del.icio.us Add to Newsvine
Contact Information:
Michelle Boykins
202-261-4184
mboykins@ncpc.org

Chantez Bailey
202-261-4120
cbailey@ncpc.org


Copyright @ Marketwire
Page: 1
Related Keywords:
National Crime Prevention Council, Department of Justice, U.S. Attorney General, theft, non-profit , USA, Marketwire, , Television, Internet Technology, Judicial, Adults, Teens, Other,
---