Barclaycard Global Payment Acceptance Customers to Benefit From Web Intelligence Partnership With Silver Tail Systems
(April 26, 2012)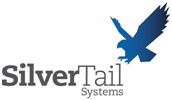 MENLO PARK, CA -- (Marketwire) -- 04/26/12 -- Silver Tail Systems, a leading provider of web session intelligence, today announced a partnership with Barclaycard Global Payment Acceptance to help online retailer customers access web session intelligence technology. The technology will help retailers differentiate normal user behavior from unusual and suspicious activity, helping to reduce fraud against their business.
The partnership is expected to become even more important as cyber criminals that target merchants are increasingly exploiting merchants' online presence to seek new ways to defraud them. This includes cyber criminals increasing their investment in attacking social networking, mobile devices, app stores, incentive programs and other applications that afford more opportunities for companies to interact with their customers, suppliers, and partners.
Silver Tail Systems technology provides retailers with intelligence on user history, helping merchants identify potentially fraudulent purchases and prevent goods from being delivered. This capability is invaluable for retailers, and in turn Barclaycard, as they work together to prevent fraudulent behavior and website abuse.
Neira Jones, Head of Payment Security at Barclaycard Global Payment Acceptance, said: "Service and security are our top priorities, and this partnership will help our business customers improve the safety of their customers' information without disrupting service or availability." She added, "Abuse of websites, account takeovers and other fraudulent attacks are a costly issue for online traders, and this intelligence led approach to identifying possible attacks before they materialize will help protect our customers."
"Customers rely on merchants and Barclaycard to securely execute their transactions occurring on the web. As e-commerce thrives, the market is increasingly becoming a target for more sophisticated, organized attacks," Timothy Eades, Chief Executive Officer at Silver Tail Systems noted. "We are working tirelessly to prevent online fraud and cybercrime with behavioral analysis of web activity so that organizations can have the context they need to identify malicious activity. This partnership validates our successful approach, and we look forward to working closely with Barclaycard merchants to prevent criminals from hindering their business operations, the services they offer and their corporate reputation."
About Barclaycard Global Payment Acceptance
Barclaycard, part of Barclays Retail and Business Banking, is a leading global payment business which helps consumers, retailers and businesses to make and accept payments flexibly, and to access short-term credit when needed.
The company is one of the pioneers of new forms of payments and is at the forefront of developing viable contactless and mobile payment schemes for today and cutting edge forms of payment for the future. It also issues credit and charge cards to corporate customers and the UK Government. Barclaycard partners with a wide range of organisations across the globe to offer their customers or members payment options and credit.
In addition to the UK, Barclaycard operates in the United States, Europe and Africa.
Key facts published in February 2012;
total number of Barclaycard customers: 23.5m
number of retailer/merchant relationships: 87,000
About Silver Tail Systems, Inc.
Silver Tail Systems is a leading provider of web session intelligence and protects the world's leading websites against fraud and cyberattacks at the navigation layer. Silver Tail Systems' award-winning solutions are made possible by the unmatched expertise of its management and technology teams, who bring deep experience, know-how and personal commitment to protect their customers' businesses against online fraud. For more information, visit Silver Tail Systems at www.silvertailsystems.com.
Media Contact:
Liz Kuzma
Voce Communications
408-239-9163
[email protected]

Barclaycard Press Office
+44 01604 251229


Copyright @ Marketwire
Page: 1
Related Keywords:
Barclaycard Global Payment, web session intelligence, fraud, cyber crime, Applications, Security, Networking, Internet, Security, Internet Server Applications, E-Commerce, Management, Africa, USA, Marketwire, Inc., , Internet Technology, Business, Social Networking, Other,
---