Banks Looking for the Money in Mobile Banking
New Commissioned Study by Independent Research Firm Shows That European Banks Are Seeking to Drive New Value From the Mobile Banking Channel
(November 15, 2011)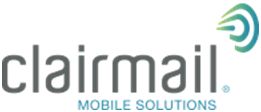 LONDON -- (Marketwire) -- 11/15/11 -- A new commissioned study conducted by Forrester Consulting on behalf of Clairmail Mobile Solutions, released today titled, 'Next Generation Mobile Banking: Strategies for Success' reveals that the mobile banking strategies of the world's leading financial institutions are rapidly evolving. Many admit they have neither planned nor executed their mobile strategy perfectly(1).
The majority of banks already offer customers basic account access (10 out of 10), however this has become commoditized and no longer a differentiator. As mobile banking strategies evolve, banks will meet three challenges in order to meet the next generation mobile needs of customers.
Monetization of mobile banking: Banks must examine how mobile banking can deliver new revenue generation opportunities. According to Forrester Consulting, every bank (10 out of 10) plans to develop outbound mobile marketing and sales in the next two years that will allow banks to cross-sell and up-sell offers to their customers (3 out of 10 currently deliver this mobile banking function).
Need to control growing complexities: Strategy is key to building a scalable platform from the outset in light of continual technology and customer access changes. Continued proliferation of devices and new mobile banking functionality and features will require a mobile banking platform to manage the growing complexities.
Must be proactive: The research showed that all 10 banks interviewed stated that their primary objective for mobile banking was to retain customers. In order to do this, banks must seize the opportunities that the next generation mobile platform brings, such as mobile money management and cross-selling opportunities via alerts and notifications that will serve as differentiators for banks that fully embrace mobile banking. Security is also a big concern for customers hence security and fraud alerts are top of the list of planned future functionality by top banks according to the research.
"It is clear that retail bank strategies have become more sophisticated in the past few years as mobile banking leaders have gained experience of what works and what doesn't," said Forrester Consulting. "This research shows that the strategic opportunity created by smart phones is far greater than just developing a mobile banking app that lets customers check their account balance on their phone. They must take a broader view of the potential for mobile banking and treat it as a channel in its own right that can integrate within a bank's overall multi-channel strategy. This is the future of banking."
The research, commissioned by Clairmail, the leading provider of innovative mobile banking and payment systems, was conducted by Forrester who interviewed ten banks across ten countries in Europe and North America.
"It is encouraging to see how seriously banks in Europe are now approaching mobile banking," said Pete Daffern, Clairmail CEO. "Customer retention is at the heart of their drive to become more strategic. Next generation mobile banking can offer a more interactive and more secure experience for banks' customers. In addition, the research shows that the most important function that banks are planning for over the next two years is around outbound marketing. It offers banks new, more direct revenue channels through cross-selling opportunities."
Other statistics
The top three objectives for mobile banking are:

Retaining customers (10 out of 10)
Differentiating/innovating (8 out of 10)
Increasing product sales (8 out of 10)

Top three metrics tracked currently for mobile banking that do not match banks' objectives

Number of customers using mobile banking regularly (10 out of 10)
Number of app downloads (9 out of 10)
Number of transactions taking place in mobile banking (9 out of 10)

Top three mobile banking functions banks intend to offer in the next two years

Outbound Marketing (10 out of 10)
Account, security and fraud alerts (9 out of 10)
Mobile money management (6 out of 10)
This research was launched at the Clairmail seminar, "Next Generations: Mobile Strategies for Success." The study is available to download from the Clairmail web site: http://www.clairmail.com/
Notes to the editor
In this study, Forrester Consulting interviewed ten mobile banking decision makers at leading banks in North America and Europe (Canada, Denmark, Germany, the Netherlands, Poland, Spain, Switzerland, the UK and the US) to evaluate how they approach their mobile banking strategy. The executives who took part in this study were all the lead for the development of mobile banking at retails banks in these countries.
About Clairmail, Inc.
Clairmail is the leading provider of mobile banking and payment solutions. The company provides an enterprise-wide technology platform and family of solutions designed to help financial institutions deliver mobile capabilities to their customers across all lines of business. Clairmail partners with the largest global financial institutions, including one-third of the top 50 North American banks, to deliver innovative solutions via the mobile channel that improve customer acquisition and retention, reduce costs and generate new revenue opportunities. Founded in 2004, Clairmail is headquartered in San Rafael, CA and London. For more information call +1 (415) 526-7000 (US); +44 (0) 203 170 8305 (UK) or www.clairmail.com.
Blog: MobileFI blog
Twitter: @clairmail
(1) Question: 'How much do you agree or disagree with the following statements about your mobile banking strategy today? Scale 1 (strongly disagree) and 5 (strongly agree)
Response: 'Just built functionality to see how customers responded' - mean score of 2.3
Add to Digg Bookmark with del.icio.us Add to Newsvine
For Media Inquiries, please contact:
Alan Cooper or Gavin Skillman
Email Contact
Tel: 415-625-8555 or 212-564-3665


Copyright @ Marketwire
Page: 1
Related Keywords:
Clairmail, mobile banking, mobile payments, banking technology, Poland,Germany,Switzerland,Spain,Denmark,Marketwire, ,Financial,Internet Technology,Business,Family,
---