BUILD Entrepreneurship Program Honors Reid Hoffman With Pitch Prize; Jack Dorsey to Present Award
Nonprofit for Disengaged High School Students Attracts Major Silicon Valley Investors at Sold-Out Event
(March 21, 2012)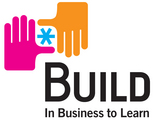 REDWOOD SHORES, CA -- (Marketwire) -- 03/21/12 -- On March 23rd, BUILD, the Silicon Valley-based nonprofit that uses entrepreneurship to propel disengaged high school students academically, will host its second annual gala and after party at the Computer History Museum in Mountain View, CA. LinkedIn co-founder Reid Hoffman will be awarded BUILD's Pitch Prize by last year's recipient, Jack Dorsey, Executive Chairman of Twitter and CEO of Square.
BUILD is a national nonprofit that works in partnership with high schools and businesses using entrepreneurship in a hands-on, experiential learning program to propel disengaged youth from under-resourced communities, through high school to college. The BUILD program is highly innovative because it uses the creation of real small businesses to propel students to successful college outcomes. It's the only program in the country that works with not only disadvantaged, but also highly disengaged students, and propels them to and through college.
The Gala will feature a BUILD student product showcase and an exclusive live auction, which includes an internship at Square.
The gala is sold-out, but a limited number of tickets for the After Party are available which will be held at the museum immediately following the gala from 9:30 pm to 2:00 am, featuring live music by LA Allstars.
This will be the second year that Khosla Ventures is the event's Presenting Sponsor. Square, Silicon Valley Bank, Asset Management Group, PLX Technology, and the Albertini Group are supporting BUILD through table sponsorships. BUILD has also attracted support, donations and sponsorship from Silicon Valley technology influencers including Marissa Mayer (Vice President of Location and Local Services at Google) and Sean Parker (investor and Board Member of Spotify, Founder and Chairman of Airtime and Founder and Chairman of Facebook Causes).
BUILD founder and CEO, Suzanne McKechnie Klahr, says, "BUILD is the only program in the nation working to get this population of students to extraordinary outcomes. We believe entrepreneurship gives our students the confidence and ability they need to excel in academics and later, in their careers."
"There are many college programs available, but BUILD's use of entrepreneurship is very unique and compelling. It has a transformational impact that propels students who haven't been given a fair shot with the skills they need to succeed academically as well as professionally," said Jack Dorsey, Executive Chairman of Twitter and CEO of Square. BUILD is the only non-profit Board on which Dorsey sits.
To date, 100% of students completing the BUILD program have graduated high school and been accepted into college. Now in its twelfth year, BUILD has grown to be a $6.4 million organization, currently serving almost 1000 students nationwide in 19 public high schools in California, Boston and Washington, DC.
BUILD's Pitch Prize was named for founding supporters Franklin "Pitch" and Catherine Johnson, original investors in BUILD. The annual award distinguishes an individual or group that embodies the vision, passion and spirit of entrepreneurship that BUILD inspires in its young students.
"Over the years, we have invested in many amazing start-ups and I believe BUILD has been one of our finest. I am very proud that we were seed funders, and we continue to support BUILD's work in education," adds Pitch Johnson.
To continue its outstanding track record of success, the organization needs to raise its profile and draw attention from potential mentors and contributors, as its budget is raised entirely from donations. The gala event will highlight BUILD's success and serve as an informative platform for new investors and supporters within the philanthropic community.
For After Party tickets, contact Jahvita Rastafari at [email protected]
About BUILD
Founded in 1999, BUILD is a four-year college preparation program whose mission is to use entrepreneurship to excite and propel disengaged, low-income students through high school to college success. By helping students develop and run their own small businesses, BUILD supplements traditional school with real-world business experiences and critical skill-building for the future. BUILD currently serves nearly 1,000 students and operates high school programs in Oakland, the San Francisco peninsula, and Washington, DC. For more information visit: www.build.org.
Add to Digg Bookmark with del.icio.us Add to Newsvine
Contact:
Rod Hsiao
Email Contact
w: 650-631-4994


Copyright @ Marketwire
Page: 1
Related Keywords:
entrepreneurship, drop out prevention, college access, corporate philanthropy, social enterprise, Marketwire, ,Music,Business,
---