BPO Provider Caleris Combines Three Locations Under Private Cloud
Private Cloud Structure Allows Caleris to Operate Three Rural BPO Locations With Increased Flexibility, Reliability, and Security of Outsourcing Services
(November 30, 2011)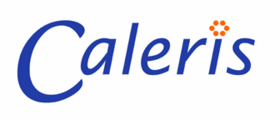 DES MOINES, IA -- (Marketwire) -- 11/30/11 -- Caleris, a leading business process outsourcing (BPO) provider with rural America delivery locations, announced today that it combined the back-end operations of its three BPO locations under a private cloud network. The completion of the project has increased the flexibility, reliability, and security of its technical operations and lead to a nearly 50% annual savings in energy use. The transition to one private cloud from three separate IT systems and servers in different rural towns allows the company to better compete with much larger BPO operations overseas that have used improved technologies to compensate for reduced customer service skills. With the cloud, new clients are able to start up their customer and IT tech support programs approximately 40% faster than with the previous systems.
"This year we have experienced steady growth quarter over quarter since we have switched to a private cloud architecture because our clients recognize that on top of the advantages rural outsourcing provides, they can also seamlessly integrate their backend operations with our network," said Sheldon Ohringer, co-founder of Caleris. "The global BPO industry is highly competitive and our strengths in service and support can mean all the difference in attracting and retaining clients. Caleris strives to be the top 10% of BPO providers around the globe and feel that our unique rural locations coupled with our superior customer support and backend services provide the right combination of ingredients to attract and retain all sizes of organizations."
Before implementing the private cloud, Caleris' three rural locations in Newton, Manning, and Jefferson, Iowa, were operated individually with separate servers, networks, and staff. Under the private cloud, Caleris is able to remotely operate the three rural locations under one private cloud producing the clear advantages of more flexibility, increased reliability, stronger security, and maximum uptime which lead to lowered costs.
About Caleris
Headquartered in West Des Moines, Iowa, Caleris operates exclusively from three Iowa customer support centers in the communities of Manning, Jefferson, and Newton. The company specializes in delivering inbound support services including technical support, customer care, corporate helpdesk, product support and Internet helpdesk. Caleris serves clients in varying industries, ranging from consumer electronics manufacturers to insurance companies. In addition to contact services, Caleris provides user-generated content moderation for social media websites. For more information visit www.caleris.com or call 515-331-0560.
Wendy Parish
On behalf of Caleris
515-223-4343
Email Contact


Copyright @ Marketwire
Page: 1
Related Keywords:
Caleris, Internet, Web, Security, Social Media, Insurance, Security, Internet, Business Issues, Architecture, Security, Social Media, Marketwire, , Consumer Electronics, Internet Technology, Business, Internet,
---