BIA/Kelsey Case Study Shows BCM's Clickable TV Increases Engagement in Interactive Programming and Ads
Montgomery, Alabama Launch Unites Broadcast and Cable, Shows High Engagement During Interactive Programming, 20% Click Through Rate to Web Content
(November 29, 2011)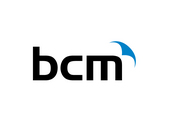 SUMMIT, NJ -- (Marketwire) -- 11/29/11 -- BCM, an interactive TV technology provider, announces the publication of a case study conducted by BIA/Kelsey: "Interactive Television Case Study: Broadcast TV Stations and Cable System Partner to Deploy Interactive Ads and Programs with BCM's Clickable TV®." The case study includes click response data, independent data analyses, consumer surveys and interviews with broadcast station and cable provider personnel.
BCM's Clickable TV is an interactive TV application that runs on cable set-top boxes, and allows the display of icons showing Clickable Moments®, or opportunities for the viewer to interact. When the viewer clicks "OK/Select" on their cable remote control, they are sent an email with coupons, discounts, special offers or more information on what they're watching.
Highlights from the study include:
When programming was enhanced with interactive Clickable Moments®, the click through rate on surrounding interactive ads increased
20% of clicks on TV resulted in Web clicks to the programmer or advertiser web site
Broadcasters and cable providers can successfully collaborate to deploy a new interactive service that can drive new incremental revenue streams for both parties
Interactive breaking news showed high levels of engagement during a local natural disaster emergency
If the results of this case study were shown to be representative and applied to a larger market scale, interactive television could have a significant impact and engage many more viewers
"The continued roll-out of interactive television advertising at the local level allows advertisers to leverage the top of the sales funnel power of television, with interactive calls to action at the bottom of the funnel, in an integrated campaign," explained Rick Ducey, Chief Strategy Officer at BIA/Kelsey. "This ties together reach and frequency with accountability metrics. In situations where local broadcasters and cable operators collaborate, we see substantial upside potential in ad spending for this category."
"The opportunity is now clear for broadcasters and cable providers to work together to engage with viewers and generate additional revenue through making programming and ads interactive," said BCM CEO Dan Hassan. "This case study further backs up what we've known all along: interactive TV works, it provides real value to advertisers, and viewers click."
About BCM
BCM is the first broadcast technology developer to offer a working, end-to-end interactive TV solution designed for broadcasters, cable operators and advertisers and is dedicated to enhancing the television viewing experience by connecting viewers with products they are interested in and programming they enjoy. To bring this new experience to viewers, BCM has developed the Onyx™ interactive TV platform as well as the Clickable TV® interactive TV Request for Information (RFI) service. Clickable TV launched for Knology cable TV subscribers in Montgomery, Alabama in January 2011, features fully-electronic fulfillment and enables interactivity through local broadcasters. For more information on BCM, Onyx and Clickable TV, please visit www.bcm.tv.
About BIA/Kelsey
BIA/Kelsey advises companies in the local media space through consulting and valuation services, research, Continuous Advisory Services and conferences. Since 1983 BIA/Kelsey has been a resource to the media, mobile advertising, telecommunications, Yellow Pages and electronic directory markets, as well as to government agencies, law firms and investment companies looking to understand trends and revenue drivers. BIA/Kelsey's annual conferences draw executives from across industries seeking expert guidance on how companies are finding innovative ways to grow. Additional information is available at www.biakelsey.com, on the company's Local Media Watch blog, Twitter (http://twitter.com/BIAKelsey) and Facebook (http://www.facebook.com/biakelsey). For more information, visit www.biakelsey.com or email us at [email protected].
Add to Digg Bookmark with del.icio.us Add to Newsvine
Press Contact:
Eric Martin
Vice President, Business Development
BCM, Inc.
Tel: (908) 608-4798 ext. 217
Email: [email protected]


Copyright @ Marketwire
Page: 1
Related Keywords:
BCM, Display, Prosumer/Consumer, Business, Programming, Settop Box, Law, Authoring/Programming, email, Marketwire, , Television, Internet Technology, Business, Email, disaster,
---