BBC Worldwide Channels Launches Interactive Website to Accompany London Calling: A Global Television Event Celebrating the City of 2012
(May 21, 2012)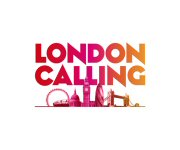 LONDON, UNITED KINGDOM -- (Marketwire) -- 05/21/12 -- BBC Worldwide Channels today unveiled www.londoncallingbbc.com - an engaging digital destination to support London Calling, a unique season of programmes airing on BBC channels around the World that celebrates the music, fashion, art, culture and history of Britain's capital city.
Created by BBC Worldwide's in house channels team and digital agency R&B Creative, the site is an interactive and engaging map of London. By exploring the city online, viewers can take on challenges, solve clues and play quizzes to unlock codes to win prizes such as iPads and a trip to London(1). The site will also host comprehensive information and schedules for the superlative programming line-up.
Benvon Crumpler, VP Marketing, BBC Worldwide Channels said: "As the eyes of the World turn to London, our channels network is uniquely positioned to unite audiences and deliver a global viewing experience. The London Calling website, revealed today, has been designed to create a deeper level of engagement for our viewers around the World as they explore, uncover and learn more about our special season of programmes and the city of London and are given the chance to enter the range of competitions."
Live coverage from the stunning The Queen's Diamond Jubilee: Thames Pageant, The Queen's Diamond Jubilee: Concert and The Queen's Diamond Jubilee: Services of Thanksgiving and Royal Procession - will lead the superlative programming line-up for London Calling. The event coverage will come directly from BBC ONE in the UK and streamed live to viewers across the globe.
Other season highlights include Diamond Queen, an intimate portrait of Queen Elizabeth II's reign with exclusive interviews with members of the Royal family including Princes William and Harry, The Duke of York and the Princess Royal; Going for Gold: the '48 Games, a riveting drama starring Matt Smith (Doctor Who) about winning Olympic glory against the odds; The Underground, a documentary peering into the largest and busiest underground transport system in the world; and Twenty Twelve, a sharp comedy about the triumphs and follies of putting on the biggest show on Earth. The season will also feature the BAFTA award-winning detective series Sherlock(2).
Notes to Editors
London Calling will air between May and August(3) on BBC Entertainment (Africa, Poland, the Nordic Region, Asia, India, Latin America and the channel's pan-European service(4)), BBC Knowledge (Africa, Poland, the Nordic Region, Italy, Asia and Australia), BBC HD (Latin America, Poland, The Nordic region and Turkey), UKTV (Australia and New Zealand) and BBC World News (global). The season will also be available to users of BBC.com and to users of the global BBC iPlayer but will vary territory by territory.
(1) Trip to London is a competition prize in the BBC Worldwide Latin America region and can only be entered by people living in this territory
(2) Programming, dates and times vary according to territory
(3) Dates vary according to territory
(4) BBC Entertainment's pan-European service covers Central and Eastern Europe, the United Arab Emirates, Israel and a number of Western European markets
Contacts:
Keredy Andrews
01858 411 600
bbcw@punchcomms.com


Copyright @ Marketwire
Page: 1
Related Keywords:
London Calling , Diamond Jubilee: Concert , Diamond Queen , Programming, Authoring/Programming, Poland, India, Israel, Italy, Marketwire, , Television, Music, Lifestyle, Entertainment, india, england, Family,
---