BBC Entertainment Presents Twenty Twelve, a Comic Look at the Olympic Preparations
(May 30, 2012)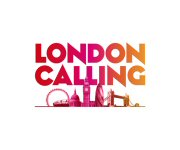 LONDON, UNITED KINGDOM -- (Marketwire) -- 05/30/12 -- The outstanding London Calling season continues to bring London to the World with 'mockumentary' series Twenty Twelve(1), which takes a humorous look at the struggle of ordinary humans faced with an Olympian task.
Confronted with the challenge of putting on the biggest sporting event on the planet, the fictional Olympic Deliverance Team must not only make sure that the London 2012 Olympic Games go on without a hitch, but also that the enormous city itself is ready for the international spotlight. The talented cast includes well-known stars such as Hugh Bonneville (Downton Abbey), Jessica Hynes (Shaun of the Dead), Olivia Colman (Iron Lady), and Amelia Bullmore (Ashes to Ashes).
Over the course of two seasons, the team makes momentous decisions, tackles sensitive issues, and narrowly avoids a host of amusing misfortunes. Wickedly topical dilemmas include: How should they apply the brilliant cross-branding term 'Jubilympics'? What should they do with horse dung messages from protestors? To protect the recently discovered Roman ruins under the aquatic centre, should the redesign have a shallower diving area or make the athletes walk through the cafeteria to get to the pool? These questions and many more are answered with deliciously cheeky results.
Twenty Twelve was an instant hit when it first premiered in the UK, being called a "pitch-perfect mockumentary" by the Daily Telegraph, "one of the funniest things on television" by the Independent, and "solid gold stuff" by the Guardian.
The topical focus of Twenty Twelve naturally fits into the London Calling season alongside other Olympic themed programmes such as the drama Going for Gold: the '48 Games.
To find out when Twenty Twelve and other programmes in the London Calling season such as The Queen's Diamond Jubilee: Concert and Sherlock series 1 and 2 air in your region, please visit www.londoncallingbbc.com or your local BBC website.
Notes to Editors
London Calling will air between May and August(2) on BBC Entertainment (Africa, Poland, the Nordic Region, Asia, India, Latin America and the channel's pan-European service(3)), BBC Knowledge (Africa, Poland, the Nordic Region, Italy, Asia and Australia), BBC HD (Latin America, Poland, The Nordic region and Turkey), UKTV (Australia and New Zealand) and BBC World News (global). The season will also be available to users of BBC.com and to users of the global BBC iPlayer but will vary territory by territory.
(1) Programming, dates and times vary according to territory
(2) Dates vary according to territory
(3) BBC Entertainment's pan-European service covers Central and Eastern Europe, the United Arab Emirates, Israel and a number of Western European markets
Contacts:
Keredy Andrews
+44 (0) 1858 411600
bbcw@punchcomms.com


Copyright @ Marketwire
Page: 1
Related Keywords:
BBC Worldwide Channels , Poland, India, Israel, Italy, Marketwire, , Gold, Entertainment, india, england, Other,
---