Award Winning Arcade Style Golf Game Now on Apple's IOS Devices
Play golf like golf has never been played before!
(February 29, 2012)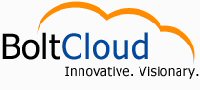 TORONTO, ONTARIO and OSLO, NORWAY and LONDON, ENGLAND -- (Marketwire) -- 02/29/12 --
Editors Note: There is a photo associated with this Press Release.
BoltCloud is very excited to announce the launch of their highly successful game Sling Golf to all Apple iOS?? devices.
Sling Golf has been available for the Blackberry Playbook?? for some time and has proven itself as a favorite amongst adults and children alike. The game has received excellent feedback from users and the BB community.
User reviews:
"Great Game - very simple to learn but it's also quite deep and difficult to master. Fantastic game worth every penny"
"Amazing - This game works perfectly, has great graphics, runs smoothly, and has lasting value. You will want to play it over and over to get better scores and unlock achievements"
Sling Golf's characters are cute, fun, and love to play golf with their very own version of a golf club. It is not like anything you have ever seen before. Meet the proud Lion, the sensitive Polar Bear and all the other characters, and play on the challenging courses from Winter Wonderland to Desert Dunes.
Sling Golf is easy to learn, but difficult to master and truly provides a challenge for the entire family, from the 3 year old, to grandma.
Complete Features:
-- Universal Application -- 6 very unique and challenging Golf courses -- 54 holes in total, 9 per course -- 5 cool golf characters to choose from -- 20 Un-lockable achievements and awards with Game Center integration
New and challenging courses will be added periodically.
Sling Golf is free to download, with the ability to buy additional character / course packs as in-app purchases for only .99 cents.
Available via Apple's App Store at: http://itunes.apple.com/no/app/sling-golf/id483904208?mt=8
Sling Golf for iOS launch video located on YouTube at: http://youtu.be/0MTWX9M-Sxg
About BoltCloud
BoltCloud is a custom software developer specifically focused on leading edge interactive applications (business, social and gaming) for mobile communication devices. BoltCloud have offices in Canada, UK, Norway and the Philippines.
For more information on Sling Golf visit us at: www.boltcloud.com/discover-slinggolf
Follow us on Twitter: @SlingGolf
Facebook: www.facebook.com/slinggolf
To view the photo associated with this press release, please visit the following link: http://www.marketwire.com/library/20120228-Boltlarge.jpg
Contacts:
BoltCloud Corp.
Kristine Host-Verbraak
Chief Marketing Officer
+44 7742 149 113
kristine@boltcloud.com
www.boltcloud.com


Copyright @ Marketwire
Page: 1
Related Keywords:
BoltCloud Corp. , Canada, England, Toronto, Marketwire, , Sports, Golf, england, Adults, Family, Children, Other,
---