Aurora Feint(TM) Launches OpenFeint(TM) Mobile Social Gaming Platform V1.0 With Hosted Leaderboards, Chat Rooms and Category Lobbies; Twitter and fbConnect Identity Integration Seamlessly Integrated
Dozens of Games Launch With OpenFeint 1.0; All Major Game Categories Including Card, Strategy, Simulation, Action, Role Playing Embed OpenFeint in Top Selling and Popular Games
(March 19, 2009)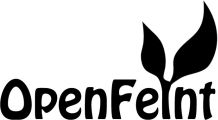 BURLINGAME, CA -- (Marketwire) -- 03/19/09 -- Aurora Feint Inc., the company that launched the award winning social RPG puzzle game for the iPhone, delivered on its announcement of the OpenFeint social gaming platform last month by launching OpenFeint V1.0 at the iPhone Gaming Summit in San Francisco with an impressive list of launch partners and game categories. The list of over 30 games in over 16 game categories includes games from Chillingo, publisher of over 100 iPhone(TM) games including the current top paid game in the AppStore(TM), Bolt Creative, publisher of the hit game Pocket God, and MobilityWare publisher of over 30 iPhone titles including the popular game Hangman.
In a first for iPhone games, iPhone game developers using OpenFeint now have the choice of enabling a user to create "Feint Accounts" using their Facebook and Twitter credentials in order to bring the user's social identity into the mobile game, and to allow the user to use it across all OpenFeint enabled games, fully integrated with multiple customizable in-game leaderboards, a global lobby, and in-game chat. All this can now be accomplished in matter of hours and absolutely no server development, set up or operations.
iPhone developers have the option to integrate directly with fbConnect and Twitter APIs without OpenFeint, but to get the leaderboards, chat and other critical social game features not offered by fbConnect and Twitter APIs, they would have to develop these features and set up their own server farms: an activity that could easily take months of work. These are the key differentiators that have brought game development leaders in virtually every game category to launch with OpenFeint V1.0:
Action: Vector Tanks by Chillingo Adventure: Pocket God by Bolt Creative Arcade: 2079 by Eric Tong Board: iGo by Phil Zigoris Card: Fetch by Phil Zigoris Casino: Caribbean Stud Poker by MobilityWare Dice: Boom Dice by Mach Kobayashi Educational: Entangled by Arend Hintze Family: Jack or 100 Ways to Barbecue by Chillingo Music: Radio Flares by Studio Radiolaris Puzzle: Lumen by Bridger Maxwell Role Playing: VOID by Alex Wayne Simulation: Virtual Stock Market by Rahul Saraf Sports: Master Kick by Chillingo Strategy: Symbolism by Andrew Borland Trivia: FindIT by Granet
"We are proud to be a strategic OpenFeint Partner, and as a publisher of over 100 games we are encouraging all our future games and updates to take advantage of OpenFeint," said Chris Byatte, Director of Chillingo Ltd.
In addition to the above featured category leaders, the following games are also submitting to the AppStore using OpenFeint V1.0: Ultimate Texas Hold'em, Hi-Lo, Ride It Out Poker, Triple Card Poker, Crazy 4 Card Poker, Colorblind, iCanSketchIt, Krypton Egg, Marble Maze Ultra, The Quest, BeeCells, Cloud Girls, and Bug Bounce.
Product Features and Pricing
Version 1.0 of OpenFeint includes the most highly requested features that private beta developers asked for:
-- Player "Feint Accounts" with user selected screen names, enabled with FbConnect and Twitter Credentials -- Developer Customized Leaderboards with sorting, including Top Players, and Who's Near Me -- User Selectable Game Specific Chat Rooms, and Publisher Configured Chat Rooms with Publisher Chosen Banners -- Global Feint Chat Rooms for Discovery and Cross Promotion of Games within the OpenFeint Social Community

For a free game, OpenFeint is available at no cost to the developer. For developers with paid games, pricing is tiered based on the number of Monthly Active Users (MAUs). The price varies from free for less than 1000 MAUs, to an average of a few cents/month/MAU for higher volume games. As such, at the cost of pennies per active user, developers can eliminate all development costs and recurring server operations costs using the economies of scale OpenFeint brings to the equation. Monthly Active Users are calculated based on more than one login to a player's Feint Account per month, eliminating the costs of "one time" users of a game.
"We were thrilled to have all these indie game developers collaborating with us to build a world class social utility for mobile games during our private beta," said Jason Citron and Danielle Cassley, the 24-year-old entrepreneurs who developed Aurora Feint in 10 weeks flat and launched on July 11 on the AppStore last year. "We are now happy to offer OpenFeint to all developers of iPhone games and applications, through our OpenFeint 2.0 Public Beta Program which starts today."
Open Source Submission and Approval of Applications
OpenFeint V1.0 has been developed consistent with the guidelines iPhone developers have to follow to have their applications approved in the AppStore. Specifically OpenFeint is not an external API or framework on the client. It is a combination of sample source code and open source code available under GPL. Secondly, OpenFeint does not have feature unlocking based on a cost to the user.
Game developers can work with OpenFeint sample source code and can customize the look and feel of the UI. Developers can also contribute features in which they have a strong personal interest, through open source contributions to the OpenFeint project which will be moderated by Jason Citron and Danielle Cassley.
"Aurora Feint will continue to develop great games for the iPhone: we are even more passionate about our vision of building high quality multi-player games for the iPhone. In addition we have now added a new element to our business which should really accelerate the development of social games on the iPhone and seamlessly connecting these games to the popular social networks like Facebook, Twitter and MySpace. Enabling social gaming through an open source and standards strategy is something Jason and Danielle have always been passionate about as Indie developers," said Peter Relan, Chairman of Aurora Feint Inc.
OpenFeint V2.0 Public Beta which will include new features including integration of MySpace credentials, and integration of newsfeeds with Facebook and Twitter tweets begins today. Developers and Publishers who wish to influence the development of OpenFeint are invited to visit www.openfeint.com. The OpenFeint open source project is available at the same site.
Note: Aurora Feint(TM) is a trademark of Aurora Feint Inc., Facebook(TM) is a trademark of Facebook, Twitter(TM) is a trademark of Twitter Inc., iPhone and AppStore are trademarks of Apple Computer, MySpace is a trademark of MySpace.
Add to Digg Bookmark with del.icio.us Add to Newsvine
Press Contact:
Peter Brooks
(415) 255-1554


Copyright @ Marketwire
Page: 1
Related Keywords:
Aurora Feint, Game Development, Business, Standards/Initiatives, Mac, OS9, OSX, Marketwire, Inc., Apple Computer, Game Technology, Business, Other,
---