Audiosocket Partners With MOFILM to Provide Music for the World's Leading Crowdsourcing Agency
Coca-Cola, AT&T, Chevrolet and Unilever Among Campaigns Using Music From Audiosocket's Indie Music Catalog
(April 06, 2012)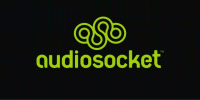 SEATTLE, WA -- (Marketwire) -- 04/06/12 -- Audiosocket, a collective of forward thinkers, tech junkies and music snobs, today announced a partnership with MOFILM, the world's leading crowdsourcing agency. MOFILM has a global community of filmmakers that create ads for today's top brands. The company helps produce thousands of films per year and this tremendous growth is driving an ever-increasing demand for quality music that can be used within these campaigns. Filmmakers and brands using the Audiosocket powered "MOMusic" platform will now be able to directly license music from the Audiosocket catalog, featuring thousands of high-quality tracks from independent bands and composers.
MOFILM has partnerships with the largest brands in the world, and these brands are pumping out content at an accelerated rate, creating an intense and acute need for high-quality music. Audiosocket solves this need with its high-quality catalog of 37,000 songs that come from more than 2,200 artists. By partnering with MOFILM, Audiosocket opens up potentially massive new revenue streams for both Audiosocket, and for the artists themselves. Audiosocket's artists now have exposure to new global distribution channels and visibility within the world's leading brands.
"MOFILM joining forces with Audiosocket is a huge win for our filmmaking community, our clients and the Audiosocket artists," said Jeff Merrihue, co-founder and CEO, MOFILM. "Our mission is to help creative people around the world showcase their talents to get noticed and get famous which we do by exposing great creative to the world's biggest brands. Audiosocket shares our vision to support the creative community, and they've built an indie music powerhouse with a robust technology infrastructure. This is a huge opportunity for our filmmakers, for their artists, and for the brands we work with."
The MOFILM content partnership follows Audiosocket's introduction of its innovative new platform, MaaS™ (music as a service). Fundamentally built for easy, plug and play integration into third party photo and video sharing services, gaming platforms, digital agencies, and social networks, MaaS introduces a new way to license music for all media. In working with Audiosocket, artists receive tremendous exposure through the crowd-sourced brand campaigns and open powerful new revenue streams to their work.
"We're thrilled to be partnering with MOFILM," said Brent McCrossen, co-founder and CEO, Audiosocket. "They've developed a powerful business model and have cultivated a valuable community of filmmakers. Together we serve as the connective tissue, bringing our musicians and their filmmakers together to create sensational content for the world's largest brands. Audiosocket's mission is to bring today's top-notch emerging artist to the forefront. Partnering with MOFILM furthers this objective and provides ultimate value to the artists that we represent."
The MOFILM integration is live today -- find out more at http://mofilm.audiosocket.com
About Audiosocket
Audiosocket is a music licensing and technology company that gets music to whoever needs it. We have 38,000 songs in our catalog that come from more than 2100 emerging bands, composers and record labels from around the world. We're a next-generation content provider that thrives at the intersection of music and technology.
Audiosocket has developed an innovative music search and licensing technology that we call MaaS™ -- (Music as a Service). Fundamentally designed for integration into video and photo sharing platforms, virtual worlds, online games and social networks, MaaS is changing the way music is licensed in digital media. Days' worth of content is being created every hour and MaaS provides the world the tools needed to legally source and license music for any creative project.
Audiosocket was founded in 2007 and has dual headquarters in Seattle, WA and New Orleans, LA. For more information please visit www.audiosocket.com.
About MOFILM
MOFILM is the leading video and film contest community for aspiring filmmakers, with members all over the world. MOFILM works with global brands to showcase talent and create innovative new ideas.
MOFILM filmmakers are valued by brands. Our competitions give our partners a chance to tap a huge reservoir of international filmmaking talent, as well as developing a wealth of content to be distributed online and via mobile devices. MOFILM contests also help brands engage with creative talent around the globe.
MOFILM provides production grants, along with mentoring and advice throughout the entire creative process of their competitions, from script to final edit, to ensure that the filmmakers have the best opportunity for their work to be used by that brand.
For more information about MOFILM, visit http://www.mofilm.com
Add to Digg Bookmark with del.icio.us Add to Newsvine
Mike Barash
Knock Twice, LLC
650-520-0120
mike@knock2x.com


Copyright @ Marketwire
Page: 1
Related Keywords:
music, music licensing, music as a service, indie music, digital music, filmmakers, indie artists, Digital Audio, Movies & Music, Marketwire, , Film, Music, Game Technology, Business, Online Games,
---