Audiosocket Brings Indie Music to Student Filmmakers
Audiosocket U., Another MaaS(TM) (Music as a Service) Product, Offers Student Filmmakers a Truly Affordable Music Licensing Solution
(March 13, 2012)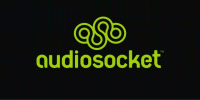 AUSTIN, TX -- (Marketwire) -- 03/13/12 -- Audiosocket, a music, media and digital licensing company, today announced Audiosocket U., which will allow student filmmakers to discover and license music via a hosted music platform. Audiosocket U. leverages Audiosocket's MaaS platform, delivering a highly-vetted roster of more than 35,000 songs from more than 2,000 indie artists and composers to student filmmakers who need licensed music for their films and media. For as little as $5, students can legally license music for any student project or program. And when their school signs-up with Audiosocket, the institution receives an annual donation.
No other platform delivers this rich combination of choice, quality, and affordability to student filmmakers. And because the film school platform is fully hosted and managed by Audiosocket, there are no integration requirements for participating schools and universities. Pre-launch, the Company already actively licenses music to students from more than 20 schools around the world.
Kevin Bleich, an early advocate and student at NYU's Tisch School of the Arts says, "Audiosocket offers a unique and robust tool for media creators wanting to add quality music to their projects without breaking the budget. Their tools are unique and easy to use and their catalog is superb. Ultimately, they take the music licensing process, which has traditionally been a nightmare to navigate, and make it an enjoyable part of the creative process."
Professor Kathy Bruner from Taylor University, whose students found and licensed music through Audiosocket last year adds, "Audiosocket's content is in a different class from stock music libraries. It's distinctive and crafted by musicians who obviously care about their work. Audiosocket's catalog lets my students find the music that really enhances their films, at a price they can afford. The results are terrific and we're thrilled to see a much needed resource like this come along for students."
Understanding copyright law and the process of respecting others' Intellectual Property is a critical part of educating next generation content creators. But knowledge without resource can be limiting and frustrating. While serving on the board for the National Film Festival for Talented Youth (NFFTY), Jenn Miller, President of Audiosocket found a lack of services catered to supporting young filmmakers and their access to high quality, culturally relevant music for their work. "This inspired our team to take action," says Jenn. "Audiosocket U. makes the process of discovering and licensing music quick, easy, and even... fun!"
NFFTY's Managing Director, Lindsey Johnson, comments, "Music licensing is a huge challenge within the filmmaker community. Audiosocket U. is a really cool program that allows young filmmakers to do the right thing, and not at their artistic or financial expense."
This is Audiosocket's third MaaS product, following the initial MaaS platform launch, and the introduction of MaaS Storefront late last year. Other recent MaaS partnerships include IndieFlix, The National Film Festival for Talented Youth (NFFTY) and Vimeo.
If you'd like to contact Audiosocket about Audiosocket U., please email [email protected]. You can discover music here: https://university.audiosocket.com.
About Audiosocket
Audiosocket is a music, media, and technology company that delivers today's hot, up-and-coming talent to the marketplace. We have 35,000 songs in our catalog that come from more than 2,100 emerging bands, composers and record labels from around the world. We're a next-generation content provider that thrives at the intersection of music and technology.
Audiosocket has developed an innovative music search and licensing technology that we call MaaS™ - Music as a Service. Fundamentally designed for integration into video and photo sharing platforms, virtual worlds, online games and social networks, MaaS is changing the way that music is licensed in digital media. Days worth of content are being created every hour and MaaS provides the world the tools needed to legally source and license music for any creative project.
Audiosocket was founded in 2007 and has dual headquarters in Seattle, WA and New Orleans, LA. For more information please visit www.audiosocket.com.
Add to Digg Bookmark with del.icio.us Add to Newsvine
Contact Info:
Mike Barash
Knock Twice, LLC
650-520-0120
[email protected]


Copyright @ Marketwire
Page: 1
Related Keywords:
music, music licensing, music as a service, indie music, digital music, filmmakers, indie artists, Digital Audio,Movies & Music,Camera/Film,email,Marketwire, ,Financial,Film,Music,Game Technology,Email,Online Games,Other,
---