Atimi Software's List of Developed iPad and iPhone Apps for News Publications Growing Rapidly to Meet Demand
(March 01, 2011)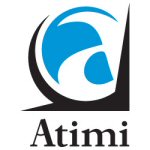 VANCOUVER, BRITISH COLUMBIA -- (Marketwire) -- 03/01/11 -- Editors Note: There is a video associated with this Press Release.
Of more than 1,600 iPad users surveyed by the Reynolds Journalism Institute, 84 per cent said they use their iPads most to follow breaking news reports and current events on iPad apps, and 78 per cent spend at least 30 minutes consuming news on their iPad daily.
These statistics, along with the recent success of Atimi-developed iPad news apps, indicate a substantial demand for news consumption on the iPad. While print media is still being consumed, iPad users are more likely to use a newspaper's app over a Web browser to navigate the newspaper's website, according to the survey.
"As more publishers and trans-media entities recognize that it is imperative to have a presence in the mobile space, companies will need to work closely with their developers to define key features of an app that will offer more value to readers and advertisers," said Sean Howe, Vice President of Business Development at Atimi. "In an increasingly competitive app marketplace, simply having an app is no longer enough."
Publishers have realized that in order to follow their audiences as they move between platforms, it is crucial to make content available on platforms such as the iPad and iPhone. Developing an app can engage existing audiences while growing new ones who are looking for a convenient and interactive way to consume news on-the-go.
Postmedia Network Inc., Macworld, GigaOM, and the New York Times are some major examples of publishers making the Apple iOS platform a significant priority in their digital strategies and have selected Atimi as the developer of choice when it comes to creating effective, successful apps for their brands.
Atimi has developed a list of apps that are hits among audiences and gaining industry recognition. Successes include:
- Postmedia Network's ten iPad newspaper apps - The Vancouver Sun, The Province, the Calgary Herald, the Edmonton Journal, the Ottawa Citizen, The Gazette, The StarPhoenix, Times Colonist, the Leader-Post, and The Windsor Star - are all receiving high ratings in the Canadian App Store.
- Macworld's Daily Reader iPad app, which recently took the top spot in the Free Apps Category in the US App Store.
- New York Times' iPhone app, reaching millions of downloads since launching in 2008.
- GigaOM's iPhone app, featuring real-time posts from its seven leading websites.
By developing a close working relationship with clients, Atimi creates apps that best showcase the publisher's content and attracts target audiences. Atimi's development and design considerations for iPad and iPhone news apps include:
-- Combining the feel and layout of a print publication with the benefits of a website, such as updated content each time the app is loaded, sharing capabilities, and multimedia. -- Creating user-friendly navigation, allowing users to either flip through or jump to sections desired. -- Keeping the user's reading experience at the forefront of design. The user has the capability to save stories of interest, and share through email, Facebook, and Twitter. -- Allowing interactive advertising opportunities for sponsors. For example, allowing users to watch movie trailers within the app itself.
To learn more about Atimi, visit www.atimi.com.
To view the video associated with this press release, please visit: http://www.youtube.com/watch?v=LgU658rCcT4.
Add to Digg Bookmark with del.icio.us Add to Newsvine
Contacts:
Pereira PR
Tara Padidar
Media Contact
604.727.2897
tara@pereirapr.ca
www.atimi.com


Copyright @ Marketwire
Page: 1
Related Keywords:
Atimi, iPad, iPhone, Apps, Sean Howe, Postmedia, Macworld, GigaOm, New York Times, Marketwire, Inc., Apple Computer, Internet Technology, Business, Email,
---