Athena Releases FirePAC 6.0
Demonstrates Advancements to Make Firewalls More Intelligent, Secure and Less Costly to Manage
(February 23, 2012)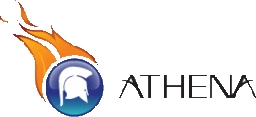 CHICAGO, IL -- (Marketwire) -- 02/23/12 -- Athena FirePAC 6.0 offers a variety of process automation and productivity tools so enterprises and MSSPs can handle more firewall service requests, with fewer resources. In addition to powerful predictive change analytics, Athena's distributed deployment architecture provides a solution to compliment existing firewall change management systems with continuous compliance reporting, advanced change guidance, and change modeling.
Other systems, including vendor provided firewall management consoles, are capable of tracking changes when they occur, but cannot predict how the firewall will behave in the context of the network topology. This behavioral analysis is important because it enables several significant operational benefits:
1. Reduce the number of manual change requests
By calculating how packets would traverse the network, based on connectivity, routing and the firewall devices involved in the change request, tickets that are already covered by existing configurations can be automatically closed. This behavioral analysis ensures that network engineers need only attend to requests that are legitimately required.
2. Pinpoint the precise changes to complete change requests
Virtual packet tests trace the entire path through the network, identifying blockages and the firewall/routers where changes need to be made along a network path (or multiple paths). For organizations with an extremely large number of ACLs/NATs across hundreds or thousands of devices, automation is the most cost effective way to isolate the relevant rules as quickly as possible.
3. Avoid the risk of network outages
Prior to implementation, network engineers have an opportunity to prevent the unintended side effects of a change, including potential service disruptions. The information is more reliable than ad hoc testing since it uses predictive modeling based on the most reliable network truth -- the device configurations.
4. Simple changes can be automatically implemented
Changes that do not require a network engineer to design the change can be applied to the firewalls automatically. Change provisioning is a highly useful method for reducing the cost of firewall management and ensures that engineering talent is focused on value-added activities. The system generates well structured and documented scripts to make clear the changes that are to be applied, saving the engineer significant time and providing the assurance that changes are approved.
Athena's tools can be used standalone or configured in a variety of bundled options to provide customers and partners the flexibility to match the unique needs of each operational environment. Scheduled Compliance Reporting, PCI Audit, Rule Certification, Risk Management, Rulebase Cleanup and Traffic Flow Troubleshooting are amongst the many tools that can be added to any base package.
A base package includes engineer-friendly search and query across a mixed inventory of firewall (and router) types. Users are able to (1) search rules and objects by IP addresses, object name, service or port, (2) view security rulebases, network and service object definitions, and (3) search on Cisco, Check Point and Netscreen firewalls from a single convenient location.
"Using Athena, network engineers responsible for change implementation, security engineers tasked with maintaining firewall compliance, and MSSPs responsible for maintaining client firewall infrastructure all have a way to fill the gaps that exist with existing firewall management systems," says Anjali Gurnani, VP Product Marketing and Business Development, Athena Security. "Our newest release demonstrates how we are advancing the core understanding of configurations, policies and changes to complete the picture for complicated network security initiatives and ongoing operational tasks."
FirePAC 6.0 includes new licensing options and additional features to support large enterprise or MSSP deployments, and will be available in March 2012. Athena Security is a SolarWinds® Technology Partner and Athena FirePAC has integrated with the SolarWinds Orion® Network Configuration Manager (NCM).
For more information or press inquiries, please contact Anjali Gurnani at [email protected] or call (630) 629-0600 x21.
About Athena Security
In a world where controlling technology costs are paramount, Athena is the only solution provider to offer enterprise firewall analytics and remediation in a collection of focused tools. Customers configure Athena FirePAC towards requirements that are specifically operations, security or compliance oriented and pay only for what is needed. With a global customer base of several hundred Banking, Insurance, Retail, Healthcare, Energy, Utilities and US Federal Sector enterprises and thousands of users across a suite of products, Athena is constantly innovating the range of solutions it offers to drive more intelligent firewall and network management. From data center migration to policy optimization, Athena aims to be the most affordable and flexible choice for network and security engineers. For more information see www.athenasecurity.net.
Add to Digg Bookmark with del.icio.us Add to Newsvine
Media Contact:

Anjali Gurnani
Athena Security
Phone: (630) 629-0600 x21
Email Contact


Copyright @ Marketwire
Page: 1
Related Keywords:
firewall audit, firewall operations management, firewall rule analyzer, firewall management, Insurance,Sales & Marketing,Security,Business Issues,Management,Marketwire, ,IT (Information Technology),Security,Environmental Technology,Engineering,Business,Other,
---