As Australian Companies Look to Expand, Managers Worry They Don't Have the Right People in the Right Jobs to Drive Growth
New Research From Taleo Reveals How 'Talent Mobility' Can Help Companies Strategically Deploy Resources, Boost Revenues and Reduce Costs
(October 17, 2011)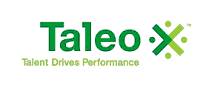 DUBLIN, CA -- (Marketwire) -- 10/17/11 -- Most Australian businesses are limiting their own growth by having the wrong people in key roles, according to new research by Taleo Corporation (NASDAQ: TLEO), the global leader of SaaS-based Talent Management solutions.
In a survey of more than 100 HR decision makers in leading Australian companies, Taleo found that half expect their workforce to expand in the next 12 months. But managers at 60 percent of those companies don't believe they have the right people in the right jobs to drive growth.
This alarming insight is revealed in a new White Paper released today by Taleo. By highlighting a crucial roadblock to growth, the paper sheds light on a problem that companies face worldwide. But the paper also points to a solution by showing how Australian businesses can improve their "talent mobility" -- the ability to rapidly and transparently move people from role to role and function to function in a highly volatile business environment -- to drive growth, increase revenue and reduce costs.
"Poor talent mobility is a burning issue that has put the brakes on growth in Australian companies," said Jason Blessing, executive vice president, products and technology, Taleo. "As Australian businesses look to navigate through the economic uncertainty found in the U.S. and Europe, having the right people in the right jobs is critical. Talent mobility is the most efficient and cost-effective way to staff key initiatives and functions as business needs change, and it should be a key component of an organization's Talent Management strategy."
HAMPERED BY POOR DATA AND INADEQUATE SYSTEMS
The Taleo white paper reveals that nearly two-thirds (65 percent) of companies regard good employee analytics as essential for developing a strong talent mobility strategy, but most companies are hampered by poor data or inadequate systems. And while organizations are culturally supportive of better talent mobility, most battle technological and systematic shortcomings that hamper efforts to mobilize talent, including:
A lack of visibility into talent gaps and opportunities;
Inadequate quality and reliability of employee talent data; and,
A lack of systems and technology to support talent mobility initiatives.
In fact, researchers found that one-third of organizations have no talent mobility technology at all, with some relying on email or other workarounds as a stop-gap. "Taking an ad-hoc approach to talent mobility will not give companies the edge they need in a competitive marketplace," said Jason Blessing, executive vice president of products & technology at Taleo. "It takes a comprehensive Talent Management infrastructure to give decision makers the Talent Intelligence they need to understand where the top performers are in their organization, and who has the expertise to drive strategic growth initiatives."
The Taleo White Paper also outlines how an optimized talent mobility program helps companies reduce recruiting costs, deliver lower turnover costs, achieve faster time to productivity, and increase employee engagement. Download the Taleo Talent Mobility White Paper here, or visit www.taleo.com for more information.
About Taleo
Taleo (NASDAQ: TLEO) helps organizations improve the performance of their business by unlocking the power of their people. Taleo is the only company to provide industry-leading solutions in every category of Talent Management. Through its cloud-based platform, Taleo optimizes recruiting, performance management, learning and compensation -- and integrates them all so managers have the insights they need to achieve talent intelligence. Customers also plug into Taleo's unique Talent Grid community to harness the power of proven best practices, millions of users, and Taleo-ready partner solutions. From small and medium sized businesses to large enterprises, more than 5,000 organizations rely on Taleo every day to pursue growth, innovation and customer success.
Forward-looking Statements
This release contains forward-looking statements, including statements regarding the demand for and benefits from the use of Taleo's solutions. Any forward-looking statements contained in this press release are based upon Taleo's historical performance and its current plans, estimates and expectations, and are not a representation that such plans, estimates, or expectations will be achieved. These forward-looking statements represent Taleo's expectations as of the date of this press release. Subsequent events may cause these expectations to change, and Taleo disclaims any obligation to update the forward-looking statements in the future. These forward-looking statements are subject to known and unknown risks and uncertainties that may cause actual results to differ materially. Further information on potential factors that could affect actual results is included in Part II, Item 1A of Taleo's Quarterly Report on Form 10-Q, as filed with the SEC on August 8, 2011, and in other reports filed by Taleo with the SEC.
Media Contacts:
Caroline Japic
925-452-3833
[email protected]

Ben Eade
+61 (0) 406 641 881
[email protected]


Copyright @ Marketwire
Page: 1
Related Keywords:
Talent Management, Talent Intelligence, Performance Management, Taleo, Job Growth, Mobility, USA, Marketwire, , Business, Email, Other,
---