Artist Helps Turn Celebrity Trash Into Treasure for Good
This Earth Month, Glad's Online Upcycled Art Auction Raises Funds for Keep America Beautiful
(April 17, 2012)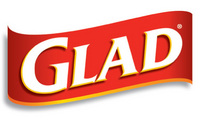 OAKLAND, CA -- (Marketwire) -- 04/17/12 -- The Glad Products Company is turning "trashed items" into works of art. In this case, celebrity trash. The makers of Glad® ForceFlex® Black Bag have partnered with acclaimed artist Jason Mecier to create custom artwork from the remnants of wild moments of Hollywood stars, including actress Amy Smart, actor Jesse Eisenberg, reality star Lauren Conrad, actress Emmanuelle Chriqui of "Entourage" and "iCarly's" Nathan Kress.
Mecier, a celebrated mosaic artist, will develop four unique works of art from celebrity donations. Mecier will also use unique finds from Keep America Beautiful's (KAB) Great American Cleanup™ events, the nation's largest nationwide clean-up effort. The mosaics will be auctioned during the "Mess to Masterpiece Auction, Presented by Glad® Black Bag" on eBay (www.ebay.com/gladartauction) April 16-26, 2012 to support KAB's Great American Cleanups, in addition to more than three million Glad® ForceFlex® Black Bags that have been donated to cleanups nationwide.
"Creating portraits from items that people no longer want or need is my specialty," said Mecier. "I love that the materials for these pieces are coming from what might otherwise go to landfill but could now go to an art gallery. There are many creative ways to think differently about trash and take steps to reduce waste -- my art is just one example of this."
The Wild Life
The auction is inspired by Glad's latest campaign -- The Wild Life -- that shows no matter how wild life gets, cleanup is in the bag. Consumers are invited to visit Facebook.com/Glad and watch as real life becomes the wild life with a unique family of six. Consumers can get in on the drama by creating their own sharable trailers for a chance to win $25,000 and other prizes and coupons, or follow the family's happenings on Twitter @GladWildLife.
"Whether it's a Great American Cleanup or turning trash into art, we're celebrating life's wild moments and cleaning them up," said Ryan Elvers, marketing manager for Glad. "We want to showcase the beauty in upcycling and inspire consumers to look for ways to turn trash into treasure, while also providing engaging content that illustrates and celebrates how wild our lives can be."
For additional information, videos and more, visit http://smnr.akamediainc.com/glad-wild-life/.
Add to Digg Bookmark with del.icio.us Add to Newsvine
Copyright @ Marketwire
Page: 1
Related Keywords:
Glad, Marketwire, , Family, Other,
---