ArkadinVideo Bridges Distance and Cultural Divide for Silicon Valley Start-Up Pinnacle Engines
Video Conferencing Dramatically Improves Collaboration on Breakthrough Engine Design Ensuring Timely Production Commitments
(March 27, 2012)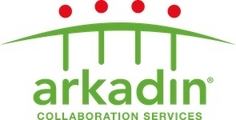 NEW YORK, NY -- (Marketwire) -- 03/27/12 -- Arkadin, a leading collaboration service provider, reports that Pinnacle Engines, a fast-track Valley start-up with a game-changing engine design, is using ArkadinVideo™ powered by Vidyo® to solve production challenges. Since deploying the hosted, multi-point HD video conferencing system, Pinnacle's communication with an Asian-based partner has improved significantly. Language and cultural misunderstandings that had jeopardized the 2013 engine launch date are largely overcome. Highly anticipated in the global auto industry, Pinnacle's patented ultra-efficient engine can deliver up to 30 - 50% better fuel economy, resulting in significantly reduced CO2 emissions and fuel consumption.
With deadlines slipping and production schedules at risk, Pinnacle required a video conferencing solution that would be affordable and effective in communicating technical information. Traditional conference calls and online meetings were not sufficient for adequately communicating the sophisticated, highly technical information involved in engine architecture. As a small 15-person start-up, frequent travel to Asia was not practical and the $100,000+ proprietary systems were out of their reach. Furthermore, the consumer-oriented solutions did not offer sufficiently robust or rich video quality.
According to Tom Covington, vice president of marketing, Pinnacle Engines, ArkadinVideo fit their requirements and is making a dramatic difference in communication outcomes, resulting in more trusting and committed relationships.
"It makes a big difference to see the people you are talking to," says Covington. "We've found a greater sense of trust and commitment between our partners since using ArkadinVideo. If people commit to a deadline, they are more apt to honor it if you see them face-to-face."
"And it's pretty cool to be able to demonstrate our engine parts," continued Covington. "PowerPoint visuals are an important part of our design process, but they can only get you so far. We can now share the physical model in CAD which is very useful. The technical information integrates very nicely with the technology."
"Pinnacle's experience demonstrates the value of web-based HD video conferencing for solving visual and cultural communications challenges," says Mark Alexander, president, Arkadin North America. "We're thrilled that ArkadinVideo is an effective solution for showcasing their engine architecture, while helping to bridge communications challenges so common in dealing with distant partners."
The hosted, high-definition, multi-point room system is easy to set-up and connect multiple participants from any number of desktops or room locations. Its scalable video-coding technology delivers a natural, crisp video with no latency. For more information please visit http://www.arkadin.com/S-pn-ArkadinVideo_Solution.html
About Arkadin
Founded in 2001, Arkadin is a leading Global Collaboration Service Provider offering a complete range of remote collaboration solutions from audio, web and video conferencing to Unified Communications. Arkadin enables all types and sizes of organizations to communicate and collaborate effectively using its user-friendly and cost-efficient solutions to increase business productivity. With a global network of 50 operating centres in 29 countries across six continents, Arkadin delivers its business solutions using a SaaS model so customers benefit from fast, scalable deployments with a high ROI. Arkadin provides added value to its 25,500 customers with dedicated, local support. www.arkadin.com.
About Pinnacle Engines
Pinnacle Engines is a Silicon Valley-based technology company founded to address the immediate need for a more efficient internal combustion engine. Its founders pioneered the ultra efficient Pinnacle Engines' architecture and its Cleeves Cycle while leveraging traditional low-cost engine materials and manufacturing techniques. Pinnacle's novel engine design addresses the growing need for more efficient internal combustion engines and will have a significant global impact on the transportation sector's fuel consumption and CO2 emissions.
For more information please visit www.pinnacle-engines.com.
Copyright @ Marketwire
Page: 1
Related Keywords:
video conferencing, web conferencing, audio conferencing, video conferencing on the web, collaboration , Internet, Communications, Web, Video Conferencing, Video, Manufacturing, Manufacturing/Production, CAD, Manufacturing, Sales & Marketing, Internet, Business Issues, Architecture, CAD, Business, Marketing, CAD/CAM/CAE, Dassault Systemes, Marketwire, , Avid (protools, softimage, pinnacle, etc), Auto Manufacturers - Major, Lifestyle, Internet Technology, Business,
---