Arizona Technology Council Elects Chuck Vermillion, CEO, OneNeck IT Services, as Chairman of the Board
New Leaders Help Shape and Define Arizona's Technology Industry Through an Action-Oriented Agenda Focused on Issues and Topics Critical to the State
(November 08, 2011)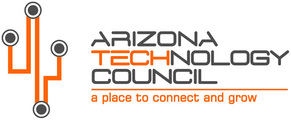 PHOENIX, AZ -- (Marketwire) -- 11/08/11 -- In a unanimous vote during a regular meeting of its Board of Directors on October 20, 2011, the Arizona Technology Council today announced the appointment of Chuck Vermillion, CEO, OneNeck IT Services as chairman of the board. He succeeds Steve Phillips, CIO, Avnet Inc., who now serves as chairman emeritus.
"Arizona has a vibrant and active technology community and is a great place to do business," said Mr. Vermillion. "Major progress continues to evolve in spite of the world economic situation. Against such a backdrop, the importance of an organization that the business community and the entire state can count on has never been more vital. The Arizona Technology Council is at the center of Arizona's important business issues, and it makes a real contribution to its progress. So it is with great enthusiasm that I accept the chairmanship."
In his role as founder and CEO of OneNeck IT Services, Mr. Vermillion is responsible for establishing the strategic vision for the company and is the driving force behind OneNeck's continued success as a mid-market IT industry leader. As an energetic, results-driven leader, Vermillion guided the company through a successful acquisition by TDS, which has helped solidify both OneNeck's stability and success going forward. Especially noteworthy is OneNeck's performance record, having been profitable quarter-after-quarter since the company's inception in 1997.
"More capable rotorcraft and missiles, bolder video games, solar power, better medicines -- technology moves forward every day, and tech-savvy workers make those advances happen," said Steven G. Zylstra, president and CEO of the Arizona Technology Council. "Maintaining a vibrant technology industry in Arizona is critically important to the future of our state and we are pleased to have an industry veteran like Chuck Vermillion along with such a distinguished board to champion our efforts."
In addition to the appointment of the new chairman, Charles Layne, CEO, Signature Technologies Group and Bob Witwer, Vice President Aerospace Advanced Technology, Honeywell Aerospace were each elected to serve three year terms as new directors of the board.
Two existing directors, Ray Harris of Fennemore Craig and Kevin McHolland of Ernst and Young, were reaffirmed as members of the Council's Executive Committee for an additional one year term. Harris serves as the board's Secretary and McHolland retains the role of Treasurer. In addition to the newly appointed chairman, additional officers reelected to serve another term include Dr. James Powers Jr. of Powers Investments, who retains the office of Vice Chairman and Steve Zylstra, the president & CEO of the Arizona Technology Council.
Members of the Board elected to serve a second three year term are David Beauchamp, Bryan Cave; Kathy Collins, Boeing; John Cummerford, Greenberg Traurig LLP; Joe Drazek, Quarles & Brady LLP; Ray Harris, Fennemore Craig; Bob Lepore, Raytheon; Kevin McHolland, Ernst & Young; Steve Reinhart, Wells Fargo Bank; Susan Schultz, The Board Institute and Roger Vogel, Vante.
The newly appointed and reappointed board members join a distinguished group of industry executives that currently serve on the Council's board of 32 directors and five executive officers. Companies represented include: AT&T, Avnet, Boeing, Bryan Cave, Cox Communications, Datalink, Ernst & Young, Fennemore Craig, Greenberg Traurig LLP, Honeywell, Infusionsoft, Intel, International Research Center, JP Morgan Chase, Lumension Security, Microsoft Corporation, OneNeck IT Services, Powers Investments, Quarles & Brady, Raytheon, Signature Technologies Group, Solstice Capital, TGen, The Board Institute, Tucson Embedded Systems, University of Arizona, University of Phoenix, Vante, Wells Fargo Bank, and Western Alliance Bank.
The Arizona Technology Council's world-class executive officers and board of directors serve in an advisory and fiduciary role by representing the interests of the state's technology industries in the Council's strategic planning and on-going operations.
About the Arizona Technology Council
The Arizona Technology Council is Arizona's premier trade association for science and technology companies. Recognized as having a diverse professional business community, Council members work towards furthering the advancement of technology in Arizona through leadership, education, legislation and social action. The Arizona Technology Council offers numerous events, educational forums and business conferences that bring together leaders, managers, employees and visionaries to make an impact on the technology industry. These interactions contribute to the Council's culture of growing member businesses and transforming technology in Arizona. To become a member or to learn more about the Arizona Technology Council, please visit http://www.aztechcouncil.org.
Add to Digg Bookmark with del.icio.us Add to Newsvine
For more information please contact:

Media contact:
Linda Capcara
Global Connect Communications
[email protected]
(480) 229 -7090

Organization contact:
Steven G. Zylstra
Arizona Technology Council
[email protected]
(602) 343-8324 x 104


Copyright @ Marketwire
Page: 1
Related Keywords:
Chuck Vermillion; Arizona Technology Council Board; Technology Board of Directors , Communications,Gaming,Education,Security,Business Issues,IT Management,Marketwire, Inc., ,Games,Game Technology,Business,Science,
---