Arizona SciTech Festival Receives $50,000 Grant From Helios Education Foundation to Showcase State's Strength and Potential in STEM Fields
Series of Events to Take Place Across the State Over Six Weeks Centered During February 2012, Coinciding With the Celebration of Arizona's Centennial
(October 19, 2011)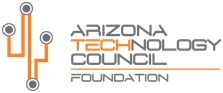 PHOENIX, AZ -- (Marketwire) -- 10/19/11 -- The Arizona Technology Council Foundation in partnership with Arizona State University and Arizona Science Center today announced that Helios Education Foundation has committed $50,000 to the First Annual Arizona SciTech Festival. The Festival is a grass roots collaboration of over 200 organizations in industry, education and community designed to showcase how science, technology, engineering, and mathematics (STEM) will drive the state's economy over the next 100 years. Arizonans will have the opportunity to participate in a series of events taking place across the state over six weeks centered during February 2012, coinciding with the celebration of Arizona's centennial.
"By supporting the Arizona SciTech Festival Helios Education Foundation believes more Arizonans will become aware of the role STEM plays in our economy," said Dr. Jo Anne Vasquez, vice president and program director, Arizona Transition Years; Teacher & Curriculum Initiatives. "In order for Arizona to be a player in the new global economy, Helios supports educational initiatives that create a college going culture with an emphasis on academic preparation in STEM Education."
The Arizona SciTech Festival showcases Arizona as a national leader in science, technology, and innovation. Activities will include workshops, conversations and debates, exhibitions, concerts, and guided tours for both young people and adults. More information on the Festival is available at http://azscitechfest.org/.
"The Arizona SciTech Festival is an innovative strategy to help address the challenges our state faces related to the environment, energy, and health that requires solutions from a workforce informed by knowledge of the underlying science, engineering, and technology," said Jeremy Babendure, Ph.D., a long-term resident of Arizona, biomedical scientist and director of the Festival. "We are thankful to the Helios Education Foundation for their generous grant and for their recognition that the nation's competitiveness and economic strength in the global market depends on a workforce trained and educated in STEM-related fields."
"The Festival is designed to help the public better understand the strong relationship between the state's current, outstanding research and technology and the immense potential it offers for Arizona's future," said Steven G. Zylstra, president and CEO of the Arizona Technology Council. "State and local leaders such as the Helios Education Foundation support this initiative as a powerful vehicle for leveraging productive synergy among stakeholders in the scientific, educational, and business communities leading to increased output of future innovators in STEM and resulting in more jobs and increased economic stability."
About the Arizona Technology Council Foundation
The Arizona Technology Council Foundation is dedicated to further promoting and growing technology in Arizona through the raising of funds, leadership, collaboration and innovation. The Foundation is home to Science, Engineering, Technology and Math (STEM) programs including getSTEM™-az, the Arizona SciTech Festival, the Arizona Middle School Science Bowl and the Arizona Science & Engineering Fair. In additional, The Foundation is home to the Arizona Innovation Institute and the Tech Terra Recycling program. To become a member or to learn more about the Arizona Technology Council, please visit http://www.aztechcouncil.org.
About Helios Education Foundation
Helios Education Foundation is the largest organization serving Arizona and Florida focused solely on education. The Foundation is focused on changing lives through education, and is dedicated to enriching the lives of individuals and families in both states by creating opportunities for postsecondary education success. The Foundation's community investments are made across three impact areas: Early Childhood Education, the Transition Years (Grades 5-12) and Postsecondary Scholarships, and since 2006, Helios has invested over $100 million in education-related programs and initiatives in Arizona and Florida. For more information about Helios Education Foundation, visit www.helios.org.
Add to Digg Bookmark with del.icio.us Add to Newsvine
For more information please contact:

Media contact:
Linda Capcara
Global Connect Communications
lcapcara@globalconnectpr.com
(480) 229-7090

Organization contact:
Jeremy Babendure
Director, Arizona SCITECH Festival
jbabendure@aztechcouncil.org
(480) 250-7764


Copyright @ Marketwire
Page: 1
Related Keywords:
STEM; Science Festival; SciTech; Science Fair; Helios; Arizona Science Center; Technology, Marketwire, , Environmental Technology, Green Technology, Mathematics, Business, Science, Adults,
---