Arizona Heart Foundation and Barrow Neurosurgeons Leverage Emerge.MD's Consult Accelerator and OnePlace Solutions Using Cisco WebEx Technology to Demonstrate Real Time Clinical Collaboration and Enhance Surgical Management
Emerge.MD OnePlace(TM) and Consult Accelerator(TM) Solutions Use a Cloud-Based Software Service to Provide a Virtual Medical Clinic Experience and to Enable Real Time Clinical Collaboration
(February 21, 2011)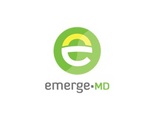 ORLANDO, FL -- (Marketwire) -- 02/21/11 -- At the Healthcare Information and Management Systems Society (HIMSS) Conference in Orlando today, The Arizona Heart Foundation and surgeons at Barrow Neurological Institute (BNI) announced using Consult Accelerator and OnePlace virtual exam technology from Emerge.MD to support teleconsultation and online medical clinic programs. OnePlace and Consult Accelerator utilize Cisco's WebEx technology to provide a workflow aware portal for face-to-face interaction between consulting specialists, physicians, care teams and their patients.
The Arizona Heart Foundation debuted Consult Accelerator during the International Congress for Endovascular Specialists (iCON) last week in Scottsdale, Arizona. In its 24th year, iCON 2011 is the world's first global endovascular conference featuring the latest advances and late breaking news in cardiovascular techniques and technologies such as Consult Accelerator. During iCON, The Arizona Heart Foundation demonstrated to heart and vascular specialists ways of incorporating Consult Accelerator in their environment to enable clinical collaboration anywhere in the world.
Surgeons at The Barrow Neurological Institute (BNI), in Phoenix, Arizona utilize OnePlace and Consult Accelerator to broaden access to care and improve the quality and efficiency of care. Cisco WebEx web conferencing tools delivered through the Cisco Collaboration Cloud enable healthcare organizations to facilitate communications and collaborate for a workforce separated by geography, time zones, and facilities.
Dr. Peter Nakaji, a neurosurgeon at BNI, uses OnePlace as a virtual medical clinic providing online encounters. To him OnePlace offers more than a legacy telemedicine solution. OnePlace provides Dr. Nakaji with an online encounter experience that replicates the workflows of an in-person visit. Dr. Nakaji not only sees existing patients through OnePlace for routine follow-ups, but also remotely sees new patients referred to his practice. OnePlace allows Dr. Nakaji to expand his geographic market coverage and improve his referral volume at a substantially lower cost.
Emerge.MD utilizes Cisco WebEx technology within their cloud-based telemedicine services thanks to the complementary nature of Emerge.MD's SaaS workflow engine with Cisco WebEx's service offering. Emerge.MD integrated Cisco WebEx's Web conferencing solutions delivered through the Cisco Collaboration Cloud into OnePlace and Consult Accelerator, thereby bringing global scalability to Emerge.MD's cloud-based telemedicine and teleconsultation offering. OnePlace is offered in multiple languages and can service telemedicine needs for providers globally.
Facts:
Within the US today, patients are being seen online using OnePlace daily.


The physician endpoint of OnePlace is portable across PCs Macs, iPhones, BlackBerry and other endpoints.


As a leader in patient-facing solutions, some of Emerge.MD's solutions have hosted more than 60,000 patients over 5 years, totaling millions of online transactions with patients at home.


Cisco WebEx Web conferencing tools enable collaboration and are a component of OnePlace. These tools are transparently embedded within OnePlace so that the end-user experience is clinical rather than business-like.


Emerge.MD offers OnePlace in different workflow models, such as On Call, Urgent Care, and By Appointment. In each case, Cisco WebEx is an embedded component delivering audio/video and screen-sharing services natively inside OnePlace.


Emerge.MD's Consult Accelerator provides a web-based voice, video, and screen-sharing environment for remote consultation functionality. Programs allow for PACS sharing and can be accessed via PC, Mac, iPhone, iPad, iPod, BlackBerry, or Android device.


Customer Testimonials
Dr. Grayson Wheatley, Cardiovascular Surgeon Arizona Heart Institute, Phoenix, Arizona
"During iCON, we were able to showcase the immediate ability to remotely consult with physicians on complex cardiovascular pathologies as if the referring physician were standing in my clinic or hybrid operating suite. With Consult Accelerator, we can discuss cases using today's multi-media tools that allow for instant feedback, care decision making, and immediate follow-up."
Dr. Peter Nakaji, Neurosurgeon, Phoenix, Arizona
"The most memorable experience I had with OnePlace was during our initial roll-out when we tested this telemedicine solution with select patients. Upon finishing a remote visit, one of my patients in his 70s said to me: 'Doc, no disrespect, but I don't ever want to come in for this sort of follow-up visit again now that I can do it through the computer.' The same technology helps me see patients in rural communities and build my referral patterns from outlying physicians."
Dr. Curtis Dickman, Neurosurgeon, Phoenix, Arizona
"Recently a patient was sent to me for emergency surgery without vital clinical information. Within minutes, we were able to virtually meet the referring physician inside Consult Accelerator and review the case, speeding my pre-operative planning."
Hal Gilreath, Cisco Global Healthcare Solutions
"Emerge.MD takes advantage of Cisco WebEx to create a valuable clinical tool that expands access to care through collaboration tools. Cisco is committed to transforming the current healthcare delivery model and forward thinking companies, such as Emerge.MD understands the power of advanced collaboration technologies."
Supporting Resources:
About Emerge.MD
Emerge.MD is a 10-year-old privately held company based in Phoenix, Arizona. It offers workflow-aware telemedicine and teleconsultation solutions in a software-as-a-service model. Emerge.MD solutions are multi-lingual and can be deployed anywhere in the world. For more information visit: www.emergemd.com.
Contact:
Vincent Balsamo
VP of Sales
Ph: 216-236-3743
Email Contact


Copyright @ Marketwire
Page: 1
Related Keywords:
Emerge.MD , Mac, OS9, OSX, Marketwire, Apple Computer, Surgery, healthcare, Surgery, Physician, Internet Technology, Medical, Other,
---