AreYouInterested.com iPhone Mobile Dating Application Surpasses 100,000 Downloads
SNAP Interactive, Inc. Says Mobile Is the Next Generation of Online Dating
(March 09, 2010)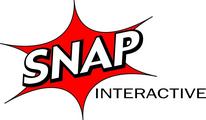 NEW YORK, NY -- (Marketwire) -- 03/09/10 -- After the launch of its AreYouInterested.com mobile dating application for the iPhone, SNAP Interactive, Inc. (OTCBB: STVI), makers of AreYouInterested.com -- a top Facebook® dating application with more than 15 million users worldwide across all of its platforms, reports that the app has surpassed 100,000 downloads. In addition, the number of user sessions is up 56% in the last two months with visitors spending an average of 23 minutes on the mobile app per day.
The AreYouInterested.com iPhone mobile dating app features a complete integration of Web and mobile activity. Users can contact each other by sending messages -- with conversations seamlessly transferred between each platform -- as well as via the new live chat feature that allows users to communicate in real time with other users who are online. Also, within seconds, users can see a complete rundown of singles in order of how close they are geographically, which is a unique feature made possible by GPS technology.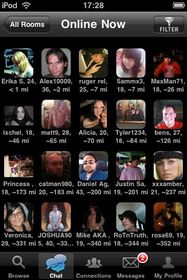 "AreYouInterested.com users have an appetite for our product because it gives people the platforms to date wherever and whenever they want," said Clifford Lerner, CEO of SNAP Interactive, Inc. "Our fully integrated brand -- which allows singles to meet through Facebook® -- online at our AreYouInterested.com Web site -- and while traveling anywhere via their iPhone -- increases the number of singles available to meet while presenting a more engaging experience than traditional online dating products. As a result, we are able to make far more matches and connections."
This news follows the recent launch of a virtual gift offering through the AreYouInterested.com iPhone mobile dating app. Virtual gifts are among the innovative ways that the site engages its users and drives its success.
Miami Herald technology reporter Bridget Carey details her experience on AreYouInterested.com in a recent Cache and Carey blog post. Carey says of virtual gifts, "In the world of online dating, getting a reply back means everything... and maybe some folks would pay a few bucks to get your attention better than just sending an e-mail. And while doing research I signed up for 'Are You Interested?' -- and without creating a profile, in one day I got 14 guys who sent me these gifts!"
"The virtual gifts, the iPhone mobile dating app and other unique features on our site have driven our primarily viral growth thus far. The increase in activity on the mobile front demonstrates that people love our features and are more open to expanding the way they date and meet singles in this new era of online dating. The activity we are seeing points to mobile as the next generation of online dating," Lerner continued.
The AreYouInterested.com iPhone mobile dating app allows users to browse photos of singles in their area and tap "Yes" on people they like, view their "Matches" and find out who likes them, check out the "Buzz" and meet singles in their area who are currently online, and contact singles to send and receive winks and messages, and more.
About SNAP Interactive, Inc.
Incorporated in Delaware and headquartered in New York City, SNAP Interactive, Inc. is a leading provider of online dating applications for social networking websites and mobile platforms. SNAP has developed two dating applications built on Facebook® Platform which have more than 19 million installations on Facebook. SNAP has also launched dating applications on MySpace Developer Platform, Bebo, and Hi5 Developer Platform. SNAP's portfolio also includes an online dating site for singles called AreYouInterested.com that utilizes Facebook Connect to share content with their Facebook friends and an iPhone application for mobile dating called 'Are You Interested?' For more information visit www.snap-interactive.com.
Facebook® is a registered trademark of Facebook Inc.
iPhone™ is a trademark of Apple Inc.
Forward-Looking Safe Harbor Statement:
This press release contains forward-looking statements that are made pursuant to the safe harbor provisions of the Private Securities Litigation Reform Act of 1995. By their nature, forward-looking statements and forecasts involve risks and uncertainties because they relate to events and depend on circumstances that will occur in the near future. There are a number of factors that could cause actual results and developments to differ materially from forecasted results. These risks and uncertainties include our ability to: attract members; convert members into paying subscribers and retain our paying subscribers; our ability to successfully implement our current long-term growth strategy; as well as product demand, market competition, fluctuations in advertising payouts, delays in website & application development, technical issues beyond our control, reliance on the various platforms that we build applications on, and risks inherent in our operations. For a discussion of these risks and uncertainties, please see our filings with the Securities and Exchange Commission. Our public filings with the SEC are available from commercial document retrieval services and at the website maintained by the SEC at http://www.sec.gov.
Image Available: http://www2.marketwire.com/mw/frame_mw?attachid=1193311

Add to Digg Bookmark with del.icio.us Add to Newsvine
Contact:
Jennifer Gilbert
Linden Alschuler & Kaplan Public Relations
212-329-1412
Email Contact


Copyright @ Marketwire
Page: 1
Related Keywords:
dating, singles, iphone, online dating, personals, meet people, facebook, Sales,Applications,Advertising,Productivity Applications,Networking,Internet,Other Applications,Internet Server Applications,E-mail,Marketwire, Inc.,Apple Computer,Internet Technology,Social Networking,Other,
---