'AreYouInterested?' Dating App Surpasses 20 Million Installs, Adds 1 Million New Installs in July
(August 09, 2010)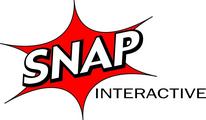 NEW YORK, NY -- (Marketwire) -- 08/09/10 -- SNAP Interactive, Inc. ("SNAP" or the "Company") (OTCBB: STVI), a leading social dating application provider with more than 25 million installs across its dating applications, announced that its 'AreYouInterested.com' Facebook Application broke 20 Million total installs this week. In addition, 'AreYouInterested?' added more than 1 Million new users in July and experienced a sharp increase in overall usage for the month.
Operational Highlights (Unaudited):
'AreYouInterested.com' Facebook Application Surpasses 20 Million Total Installs


More than 1 Million New Installations in July 2010 on the 'AreYouInterested?' Facebook Application -- An Increase of More than 81% vs. June 2010.


Surpassed 3 Million Monthly Active Users ("MAU's") on August 5, 2010 -- Representing an Increase of More than 100% over April 1, 2010 Total of 1.26 Million MAU's.


"We're delighted about surpassing the 20 Million user mark on 'AreYouInterested?' as well as by the increase in new users and the traffic growth that we've experienced in recent months," stated SNAP president and CEO Clifford Lerner. "20 Million users is a significant number and gives us a user base that compares favorably in size with some of the largest dating sites in the world. More importantly, these users are continuing to visit the app and are really embracing some of the new features that we've launched recently. We added more than 1 million new users in July and saw steady increases in both Daily Active Users and Monthly Active Users on our 'AreYouInterested?' Facebook application. With the transition to a subscription model complete, we have been able to turn our attention back toward user acquisition and growth and are beginning to enjoy the rewards of those efforts. Those rewards are not only paying dividends in our traffic totals, but in revenue as well. Last week we reported that our quarter ending June 30, 2010 was our largest quarterly revenue ever and the current quarter is off to an even stronger start as our July 2010 gross cash receipts increased 15% from the June total."
About SNAP Interactive, Inc.
SNAP Interactive, Inc. is a leading provider of online dating applications for social networking websites and mobile platforms. SNAP has developed two social dating applications built on Facebook® Platform which have more than 25 million installations on Facebook. SNAP's portfolio is highlighted by the AreYouInterested.com? brand which consists of AreYouInterested.com, the AreYouInterested? iPhone Dating Application, and the AreYouInterested? Facebook Application. For more information visit www.snap-interactive.com.
Facebook® is a registered trademark of Facebook Inc. iPhone™ is a trademark of Apple Inc.
Forward-Looking Safe Harbor Statement:
This press release contains forward-looking statements that are made pursuant to the safe harbor provisions of the Private Securities Litigation Reform Act of 1995. By their nature, forward-looking statements and forecasts involve risks and uncertainties because they relate to events and depend on circumstances that will occur in the near future. There are a number of factors that could cause actual results and developments to differ materially from forecasted results. These risks and uncertainties include our ability to: attract members; convert members into paying subscribers and retain our paying subscribers; our ability to successfully implement our current long-term growth strategy; as well as product demand, market competition, fluctuations in advertising payouts, reliance on credit card processors and related necessary merchant account approvals, delays in website & application development, technical issues beyond our control, reliance on the various platforms that we build applications on, and risks inherent in our operations. For a discussion of these risks and uncertainties, please see our filings with the Securities and Exchange Commission. Our public filings with the SEC are available from commercial document retrieval services and at the website maintained by the SEC at http://www.sec.gov.
Add to Digg Bookmark with del.icio.us Add to Newsvine
Contact:
SNAP Interactive, Inc.
Email Contact


Copyright @ Marketwire
Page: 1
Related Keywords:
facebook, dating, application, facebook.com, online dating, social networking, apps, viral, Sales,Applications,Advertising,Productivity Applications,Networking,Other Applications,Marketwire, Inc.,Apple Computer,Social Networking,
---