ArchPoint Partners Founder and Managing Director, John Cooper, to Host Panel at OnDemand 2012: Where the Internet Meets the Enterprise
(April 03, 2012)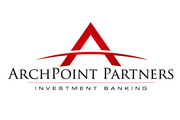 SAN FRANCISCO, CA -- (Marketwire) -- 04/03/12 -- ArchPoint Partners, an independent investment banking firm providing financial advisory services to growth companies in the technology and media sectors, today announced that Managing Director John Cooper will be hosting a panel discussion at OnDemand 2012: Where the Internet Meets the Enterprise to be held April 3rd - 4th, 2012 at the HP Executive Briefing Center in Cupertino. Mr. Cooper will be moderating a discussion titled "The Next Generation of Startups In the Cloud," highlighting a new generation of OnDemand 100 startups in the cloud who are driving innovation to the next level.
John Cooper is a former Microsoft executive and has a long and successful history of effecting transactions for companies that have leveraged the public and private cloud in the development and distribution of solutions for both consumer and business markets. ArchPoint Partners is a recognized leader in advising companies that have built business in the cloud, and has executed more than 40 SaaS transactions in recent years.
About OnDemand 2012:
The third annual OnDemand 2012 is where the top Internet companies disrupting the enterprise square off with the incumbent players pioneering cloud computing and SaaS. This two-and-a-half day executive event features high-level debates on how the Internet is disrupting how companies -- from small businesses to large enterprises -- create, store, distribute, analyze, and take advantage of their mission-critical data. OnDemand 2012 also showcases the top entrepreneurial CEOs who are revolutionizing the way the enterprise is radicalized by the Internet.
About ArchPoint Partners:
ArchPoint Partners is consistently credited with market-leading financing and business combination outcomes in the technology and media sectors. ArchPoint leverages its combined experience in operations, strategy and investment banking to provide astute strategic advice for mergers, acquisitions, divestitures, spin-offs, private capital raising and restructuring. In addition, the firm provides both long-term and short-term board advisory services. ArchPoint is based in San Francisco, California and serves clients worldwide.
For additional information, please contact the ArchPoint Partners team:

John Cooper
Managing Partner
Email Contact
(415) 683-0339

Rob Louv
Managing Partner
Email Contact
(415) 827-4775

Dan Williams
Managing Director
Email Contact
(415) 235-0326

Susan Blanco
Managing Director
Email Contact
(650) 421-6046

Kevin Berry
Director
Email Contact
(650) 642-6481


Copyright @ Marketwire
Page: 1
Related Keywords:
ArchPoint Partners , Marketwire, , HP, Financial, Internet Technology, Business, Internet,
---