ArcSight and Security Industry Entrepreneur Bob Pratt Joins Agari as VP of Product Management
(June 27, 2012)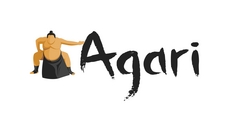 PALO ALTO, CA -- (Marketwire) -- 06/27/12 -- Agari, revolutionizing email security through its innovative cloud-based services, today announced Bob Pratt has joined Agari as VP of Product Management, responsible for expanding the company's already successful product strategy. During his recent 4+ year tenure at ArcSight where he led Product Management and Manufacturing, Pratt was instrumental in growing the business from less than $50 million to over $300 million annually. In his new role at Agari, Pratt brings a unique combination of technical and business expertise that will enable him to contribute to expanding the rapidly growing Agari business.
Most recently, Pratt has been serving as an Entrepreneur in Residence at Foundation Capital where he has been evaluating early stage startups as well as advising startups funded by the venture capital firm. Pratt's accomplishments at ArcSight include developing the product definition process as the company grew from a private company with approximately 200 employees to a publically traded entity with more than 500 employees. Notably, ArcSight was the only Silicon Valley company to go public in 2008, and was acquired by HP in late 2010 for almost 5 times the IPO price. Prior to ArcSight, Pratt contributed in marketing and product management roles to successful Silicon Valley startups, including VeriSign, Blue Coat, and PacketMotion.
"Bob Pratt is a welcome addition to the Agari executive team as we move aggressively on the big data front to enlarge security incident awareness and capabilities for companies and brands to proactively protect customers and partners before security incidents can occur," said Patrick Peterson, Agari founder and CEO. "Bob has been instrumental in the development of now-broadly accepted security technologies, including packet analysis, public key infrastructure/SSL, and SIEM, especially by promoting understanding of their importance to enterprise security, resulting in rapid and pervasive market adoption. Agari's Internet-wide scope introduces a new value proposition for securing email, the dominant method of communicating secure data today. We are very excited by the imminent prospects for Agari with Bob onboard."
"Agari is security insight unbounded, and I'm excited to focus on our customers and how we can continue to enhance our industry-leading products to solve their security challenges. The Agari Email Trust Network today delivers the long-awaited secure email channel, while Agari's big data insights offer additional new realms for proactive security," said Bob Pratt, Agari VP of Product Management. "I carefully selected my next venture, and Agari offers an irresistible opportunity to extend security incident response across the Internet."
About Agari, Inc.
Agari collects terabytes of email data from sources across the Internet to create a cloud-based solution to assess, visualize, and protect against email threats to brands, such as phishing and other fraud. Today, Agari protects more than 65 percent of US consumer email traffic and processes more than 1.5 billion messages daily. The Agari Email Trust Network becomes more pervasive, intelligent, and powerful as more join Agari to protect email users, customers, brands, business models, and corporate and cyber infrastructure. Founded by the thought leaders behind Cisco's IronPort solutions, the Agari platform provides global brands with the tools needed to proactively protect brand reputation, eliminate email threats, protect customers and prevent the loss of sensitive data. Headquartered in Palo Alto, Calif., Agari is backed by Alloy Ventures, Battery Ventures, First Round Capital, and Greylock Partners. Additional information is available at http://www.agari.com.
Add to Digg Bookmark with del.icio.us Add to Newsvine
Media contact:
Suzanne Matick
831-479-1888
suzanne@matick.net


Copyright @ Marketwire
Page: 1
Related Keywords:
Internet security, email security, ArcSight, Agari, Foundation Capital, Bob Pratt, SIEM, VeriSign, Marketwire, IT (Information Technology), Security, HP, Internet Technology, Business, Internet, Email, Internet Security, Other,
---