Apple iPhone Commands 2nd Place in US Smartphone Market
Synergy Research Group Reports US Smartphone Market Grows 67.3 Percent for the First Half of 2008
(August 12, 2008)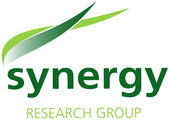 RENO, NV -- (Marketwire) -- 08/12/08 -- Synergy Research Group (SRG) announces the availability of the Synergy Q2 2008 Mobile Handset Market Share report. Even in the face of a challenging economic environment, the US Smartphone market posted strong double-digit growth. This is good news for operators having a greater opportunity to increase revenues per subscriber in a market that is a leader in consumer voice usage.
Apple's iPhone continues to break records, shipping over a million units in 3 consecutive quarters. Even with Q2 shipments dropping in anticipation of the new 3G iPhone, Apple retained the second place spot for the first half of the year with Motorola a close third.
Motorola, who is currently the number one US Mobile Handset vendor with 25 percent share, is showing signs of difficulty in the lucrative and fast growing US Smartphone business. In Q2 2008, Motorola was the only vendor in our study posting double-digit drops for both sequential and annual growth.
In the first half of 2008, the US Smartphone market represented 12.2 percent of total Mobile handsets shipped. As a point of comparison, Smartphones represented fewer than 10 percent in the first half of 2007.
Q2 2008 US Smartphone Vendor Shipment Growth Q-Q Y-Y Apple -64.2% 125.6% RIM 8.1% 92.1% Sony Ericsson 9.4% 32.9% Samsung -1.1% 31.3% LG 10.5% 29.4% Motorola -28.6% -18.2% Nokia 43.6% -24.5% Source: Synergy Research Group
"Despite the rock star status of the Apple iPhone, the Blackberry (RIM) dominates the US market with a market share of 46 percent (first half of 2008) versus Apple's 15 percent," says Aaron Vance, Senior Analyst, Synergy Research Group. "But with iPhone's continued strong success, which only took Apple a year to achieve a number 2 ranking, it may be sooner than later that Apple is challenging the Blackberry, a notion that would have seemed impossible to many a year or two ago."
Synergy offers this timely quantitative research also in its new Web 2.0 research tool, Synergy Interactive Analysis (SIA)(TM), a patent-pending research tool that enables users to dynamically interact with and co-create quantitative market intelligence in a simple point and click Web based environment. To see Synergy's SIA(TM) Web Demo, please visit www.srgresearch.com
About Synergy Research Group
Synergy Research Group (www.srgresearch.com) is a market research leader providing quarterly market share, analysis, and forecasting services to the Telecom, Mobile and Networking Industries.
For more information about Synergy's quarterly reports and research services, log on to www.srgresearch.com or contact Heather Gallo at [email protected] or 775-852-3330.
Contact:
Heather Gallo
Business Development Manager
Synergy Research Group
+1 775-852-3330 ex 101
Email Contact


Copyright @ Marketwire
Page: 1
Related Keywords:
Synergy Research Group, Internet, Communications, Digital Audio, Web, Smart Phone, PDA, iPods, iphone, Research, Shipping & Receiving, Networking, Internet, Prosumer/Consumer, Business, Handheld PC/PDA, PDA/Smartphone, Marketwire, Sony, Apple Computer, Research Services, Shipping, Internet Technology, Business, Web 2.0,
---