Apica Rings in the Holidays With a Rap and Rhyme e-Retail Twitter Contest
(November 21, 2011)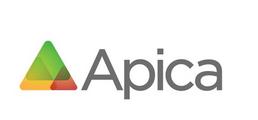 PALO ALTO, CA -- (Marketwire) -- 11/21/11 --
Consumers Worldwide Encouraged to Enter Contest, Share Best or Worst Online e-Retail Shopping Experience Via Rap or Rhyme
Special Prizes Awarded, Including US$1,000 Amazon Gift Card
Apica, a leading load testing and performance-monitoring provider for cloud and mobile applications, today announced a worldwide rap and rhyme holiday e-Retail shopping Twitter contest. In-store holiday shopping can be a stressful experience; so now more than ever global consumers are embracing online shopping this holiday season -- over US $40 Billion is expected in sales. But, e-Retail shopping has its flaws as well, especially when it comes to slow page load times. In fact, research shows that four seconds is the maximum length of time the average online shopper will wait for a Web page to load before potentially abandoning a site.
Apica's contest will give anyone an opportunity to share a rap or rhyme via Twitter expressing their best or worst e-Retail holiday shopping experience in a fun and creative way. To join the contest, submit a rap or rhyme about an e-Retail holiday purchasing mishap or utopian experience catered to Twitter's 140 character format. All entries must be submitted via Twitter, where contestants will tweet their entry to @apicasystems and include the hashtag #apicarap in the body of the submission. To be eligible to win, all entrants must also follow Apica on Twitter at @apicasystems.
To help inspire you, here are a few sample tweets:
@apicasystems #apicarap Hip hop shop by the holiday light, but the bleeping site went silent night; Ho ho ho, and away I go go go!


@apicasystems #apicarap Holiday shopping, oh what fun! Click... click... click... Thanks to the Internet, all my shopping is done!


@apicasystems #apicarap Got the holiday blues when I couldn't buy some shoes... web page wouldn't load. E-retailers, get a clue!

Contest Details:
What: Apica Launches Rap and Rhyme e-Retail Holiday Shopping Twitter Contest
When: November 21, 2011 at 12:01 a.m. EST through January 3, 2012 at 11:59 p.m. ET
Who: Anyone on Twitter! A panel of judges will select winners based on creativity, humor and relevance
Why: To win great prizes, including a US$1,000 Amazon Gift Card
For official rules and prizes, please visit: http://www3.apicasystem.com/twittercontest11
Helpful Links
Follow Apica on Twitter: http://twitter.com/#!/ApicaSystems
Tweet this: @ApicaSystems launches Twitter rap and rhyme contest #apicarap for a chance to win US$1,000 Amazon gift card! Learn more/enter at http://bit.ly/vgaktv
About Apica
Apica is a leading provider of load testing and performance monitoring solutions that test, monitor and optimize cloud and mobile applications. More than 250 customers, including Newsday, PricewaterhouseCoopers, eBay Sweden and Thomas Cook, use Apica for the highest possible performance standards globally and in the cloud. Apica's products are uniquely designed for cloud infrastructure and have performed some of the largest published load tests ever conducted. Apica WebExcellence Suite includes Apica LoadTest, Apica WebPerformance and Apica WebOverload, for testing applications for maximum capacity, real-time performance, improved load times and protection from peak load. Apica was founded in 2005 and is based in Stockholm, Sweden and Palo Alto, Calif., with offices in London, Los Angeles, Austin, Texas and Seattle, Wash. To learn more about Apica, visit http://www.apicasystem.com.
Add to Digg Bookmark with del.icio.us Add to Newsvine
Media Contacts:
Cathy Wright (for U.S. inquiries)
Kulesa Faul for Apica
Email Contact
(650) 340-1985

Sven Hammar (for EMEA inquiries)
CEO
Apica AB
Email Contact

Peter Karaszi (for EMEA inquiries)
Prime PR for Apica
Email Contact


Copyright @ Marketwire
Page: 1
Related Keywords:
Apica, load testing, performance-monitoring, Twitter, cloud computing, web performance, e-retail, rap, rhyme, USA, Marketwire, , Internet Technology, Internet,
---