Apica Partners With RightScale to Deliver Application Performance Excellence in the Cloud
(June 01, 2011)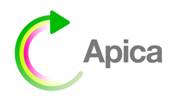 SANTA BARBARA, CA and PALO ALTO, CA -- (Marketwire) -- 06/01/11 --
Apica Delivers Proven, Load Testing and Performance Monitoring Services Available for RightScale Cloud Management Users
Case Study: TransGaming, Inc. Dramatically Cuts Time-to-Market, Reduces Risk of Project Failure with Cloud-Based Test Scenarios Using Apica Solutions with RightScale's Cloud Management Platform
Apica, a leading European load testing and performance-monitoring provider for cloud and mobile applications, today announced a partnership with RightScale, the leader in cloud computing management. Apica will provide start-of-the-art, custom-designed load testing and performance monitoring solutions for RightScale's cloud management users.
(See related announcement from Apica titled, "Apica Launches Apica Watch™ Cloud Performance Monitoring Service with Full Selenium Support, Mobile Performance Monitoring from Any iPhone").
Leading research firms Forrester and Gartner predict the global market for cloud computing will grow six-fold in the next 10 years. As more and more businesses move to cloud computing, it's essential these businesses keep a close watch on quality and application testing and performance monitoring to continually consider key questions such as, What is the potential cost of poor performance? Is there a bottleneck within our cloud applications that could hamper performance? Are our cloud-based applications fine-tuned for success? Apica solutions test, monitor and optimize cloud applications and give businesses a true understanding of how their cloud applications perform.
TransGaming, Inc., the global leader in the deployment and distribution of electronic entertainment across multiple platforms, has benefited significantly from the RightScale-Apica partnership. The company recently launched GameTreeTV, an innovative, on-demand gaming service that runs on Smart TV. As TransGaming prepared for the rollout of its new service with a top European broadband provider, its operations team moved to independently verify and test that its systems could handle the expected spike in television traffic levels.
In only three short weeks, TransGaming achieved a 400 percent improvement in performance and concurrency testing using Apica to test their cloud deployments managed with the RightScale cloud management platform, compared to initial testing results. Additionally, TransGaming was able to identify anticipated spike loads and plan and tune systems accordingly. The analysis and data provided by Apica identified specific configurations and code that when fixed and restarted, showed significant improvement in concurrency performance.
Supporting Quotes
"We are pleased to have Apica as a proven partner for load and performance testing. Apica's knowledge and the recent success with our customer TransGaming, Inc. make Apica an ideal fit for our customers looking for a load testing and performance monitoring partner for their cloud-based applications," said Josh Fraser, VP of Business Development for RightScale.
"Apica aligns with best-of-breed industry partners like RightScale. In addition to being the premier industry provider of host-agnostic cloud deployment, RightScale shares the same commitment and philosophy of offering unparalleled service to its customers. Like TransGaming, Inc., our mutual customers have a critical need for performance excellence in the cloud and are benefiting from our partnership," said Sven Hammar, CEO for Apica.
"With RightScale and Apica, we were able to achieve more than 400 percent improvement in performance and concurrency testing, and the Apica data allowed us to easily tune the systems for high-spike loads. Apica's ability to drive load from its remote cloud agents gave us valuable insight on the response times that European users would be experiencing. Using the Apica LoadTest data, RightScale was able to configure different quantities and machine sizes, allowing us to optimize server sizing and costs for the projected load," according to Roberto Monge, Chief Architect of TransGaming, Inc.
Helpful Links
Follow Apica on Twitter: http://twitter.com/#!/ApicaSystems
Tweet this: @ApicaSystems Partners with @RightScale to Deliver Application Performance Excellence in the Cloud http://www.apicasystem.com/pressUS.aspx
About Apica
Apica is a leading provider of load testing and performance monitoring solutions that test, monitor and optimize cloud and mobile applications. More than 250 customers, including Newsday, PricewaterhouseCoopers, eBay Sweden and Thomas Cook, use Apica for the highest possible performance standards globally and in the cloud. Apica's products are uniquely designed for cloud infrastructure and have performed some of the largest published load tests ever conducted. Apica WebExcellence Suite includes Apica LoadTest, Apica WebPerformance and Apica WebOverload, for testing applications for maximum capacity, real-time performance, improved load times and protection from peak load. Apica was founded in 2005 and is based both in Stockholm, Sweden and Palo Alto, Calif., with offices in the UK. To learn more about Apica, visit http://www.apicasystem.com.
About RightScale, Inc.
RightScale is the leader in cloud computing management. Founded in 2006, the company offers a fully automated cloud management platform that enables organizations to easily deploy and manage business critical applications across multiple clouds with complete control and portability. The RightScale Cloud Management Platform is delivered as "software as a service" (SaaS) and is available in a range of editions. To date, thousands of deployments and more than two million servers have been launched on the RightScale platform for leading organizations such as PBS, Harvard University, Zynga and Sling Media. To learn more about RightScale, please go to http://www.RightScale.com.
Add to Digg Bookmark with del.icio.us Add to Newsvine
Media Contact:
Danielle Salvato (for Apica)
Email Contact


Copyright @ Marketwire
Page: 1
Related Keywords:
Load testing, performance monitoring, iPhone, Cloud computing, mobile applications, RightScale, apica, Applications, Business Issues, Cloud Computing, infrastructure, Cloud infrastructure, Management, CEO/CFO, Marketwire, Inc., Apple Computer, Television, Business, Entertainment,
---