Apica Announces Next-Generation LoadTest Portal for Simplifying Cloud Performance Testing for Businesses
(February 14, 2012)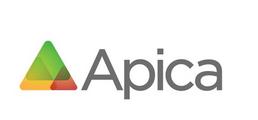 SANTA CLARA, CA -- (Marketwire) -- 02/14/12 -- CLOUD CONNECT 2012
Due to customer demand, new Apica LoadTest portal to be fully integrated with popular selenium testing scripts
Apica LoadTest 2 boasts simplified testing set up and reporting, expanded load testing geography clusters
Apica, a leading load testing and performance-monitoring provider for cloud and mobile applications, today announced its next-generation Apica LoadTest portal, which is expected to be generally available in March 2012. Apica LoadTest 2, complete with Selenium integration, will allow users to easily pinpoint load capacity limits, eliminate web performance bottlenecks and get a true understanding of how a site will perform.
Business leaders agree that the payoff for diligent performance load testing is huge. Every day the likes of major retailers, iconic technology brands and multi-national airlines experience websites failures. When these websites crash, their businesses are at least partially closed. As more and more businesses move to the cloud, it's imperative that these businesses keep a close watch on quality and continually test, monitor and validate application performance to consider: What is the potential cost of poor performance of my cloud application? Is there a bottleneck that could hamper performance or worse, cause the site to crash? What is the load limit? Are applications fine-tuned for maximum success?
Apica uses diligently defined and controlled environments for its load tests, consisting of the highest quality test centers with normalized load servers and closely supervised environments and servers. Apica has more than 40 different points of presence across the US and Europe and can generate total load tests of more than 1 million concurrent users to a website.
The key new features of the upcoming major release of the Apica LoadTest portal include:
Tight integration with the popular Selenium testing freeware technology
Simplified load testing set up and reporting
Expanded load testing clusters for additional geographical testing
Index matching with common CMS/Cloud components
Supporting Quote
"The explosion of web applications and websites moving to the cloud has caused a significant amount of problems with regards to load capacity, application performance and overall reliability. Tuning and scaling systems and being ready for extreme traffic spikes is critical for any successful company doing business online and in the cloud. Our new Apica LoadTest portal squarely addresses this and simplifies continuous load testing and also supports DevOps-based lifecycle testing, helping companies to best optimize their systems and succeed with new application release rollouts," said Sven Hammar, CEO for Apica.
Helpful Links
Follow Apica on Twitter: http://twitter.com/ - !/ApicaSystems
Tweet this: @apicasystems Apica simplifies cloud performance testing with next-generation load testing portal, Apica LoadTest 2.0 http://bit.ly/r4kp59
About Apica
Apica is a leading provider of load testing and performance monitoring solutions that test, monitor and optimize cloud and mobile applications. More than 250 customers, including Newsday, PricewaterhouseCoopers, eBay Sweden and Thomas Cook, use Apica for the highest possible performance standards globally and in the cloud. Apica's products are uniquely designed for cloud infrastructure and have performed some of the largest published load tests ever conducted.
Apica WebExcellence Suite includes Apica LoadTest, Apica WebPerformance and Apica WebOverload, for testing applications for maximum capacity, real-time performance, improved load times and protection from peak load. Apica was founded in 2005 and is based in Stockholm, Sweden and Palo Alto, Calif., with offices in London and throughout the U.S. Apica was recently named one of the top 10 cloud management companies to watch by Network World Magazine and recognized as among the fastest growing technology companies in Europe, the Middle East and Africa by Deloitte. To learn more about Apica, visit http://www.apicasystem.com.
Add to Digg Bookmark with del.icio.us Add to Newsvine
U.S. Media Contact:
Cathy Wright
Email Contact
(650) 340-1985


Copyright @ Marketwire
Page: 1
Related Keywords:
Apica, load testing, performance-monitoring, cloud computing, web performance, Selenium integration, DevOp, Applications,Internet,Business Issues,Cloud Computing,Internet Server Applications,infrastructure,Cloud infrastructure,Management,CEO/CFO,Africa,USA,Marketwire, ,Internet Technology,Business,middle east,
---