Antiques Roadshow Announces Summer 2012 Production Tour Destinations
2012 Broadcast Season Premieres Tonight on PBS
(January 02, 2012)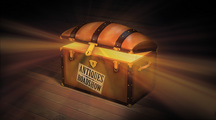 BOSTON, MA -- (Marketwire) -- 01/02/12 -- ANTIQUES ROADSHOW, PBS's most-watched primetime series, has announced its Summer 2012 Tour destinations: Boston, MA; Myrtle Beach, SC; Rapid City, SD; Cincinnati, OH; Corpus Christi, TX; and Seattle, WA.
Programs recorded in those locations will make up ROADSHOW's seventeenth broadcast season on PBS, airing in 2013.
"ANTIQUES ROADSHOW turns seventeen in 2013," said ROADSHOW executive producer Marsha Bemko, "and even though Justin Bieber beat us to it, we couldn't be more excited or grateful for having reached this milestone. We'll be inviting almost 40,000 fans to celebrate with us this summer as we travel across the country."
ROADSHOW's 2012 Tour features a series of local events at which top appraisers offer the public free evaluations of antiques and collectibles -- revealing the often surprising history and value of these items.
ANTIQUES ROADSHOW 2012 stops and dates include:
City Date -------------------- ---------------- Boston, MA June 9, 2012 Myrtle Beach, SC June 23, 2012 Rapid City, SD July 14, 2012 Cincinnati, OH July 21, 2012 Corpus Christi, TX August 4, 2012 Seattle, WA August 18, 2012
Admission to ANTIQUES ROADSHOW events is free, but tickets are required and must be obtained in advance. Ticket applications and complete ticketing rules will be available on pbs.org/antiques or by dialing toll-free 1-888-762-3749 at 9 PM ET, after ANTIQUES ROADSHOW's season premiere, Monday, January 2, 2012 at 8/7C PM on PBS.
Ticket applications must be received by April 16, 2012. Tickets will be awarded by random drawing. Additional information about the Summer 2012 Tour is available at pbs.org/antiques
This year's broadcast lineup, with host Mark L. Walberg, kicks off from Tulsa, OK, with the highest value treasure ever seen on ANTIQUES ROADSHOW: A collection of late 17th/early 18th-century Chinese carved rhinoceros horn cups valued at between $1 million and $1.5 million.
Visit pbs.org/antiques for a preview of this exciting season premiere.
ANTIQUES ROADSHOW is sponsored by Liberty Mutual Insurance and Subaru. Additional funding is provided by public television viewers. The 2012 season marks Liberty Mutual Insurance's eighth and Subaru's sixth year as ROADSHOW national sponsors. ANTIQUES ROADSHOW is grateful for their ongoing support.
ANTIQUES ROADSHOW is produced for PBS by WGBH Boston. Executive producer is Marsha Bemko.
ANTIQUES ROADSHOW press materials, including streaming video and downloadable photos, are available at pbs.org/pressroom. Press attendance at ANTIQUES ROADSHOW events is welcome. Please register with a ROADSHOW press contact.
© 2012 WGBH Educational Foundation
Add to Digg Bookmark with del.icio.us Add to Newsvine
Copyright @ Marketwire
Page: 1
Related Keywords:
Antiques Roadshow, Broadcast,Streaming,Internet Media,Marketwire, ,Television,
---