Anita Borg Institute Announces Keynote Speakers for the 2012 Grace Hopper Celebration of Women in Computing
Keynote Speakers Are Nora Denzel and Anita Jones
(June 01, 2012)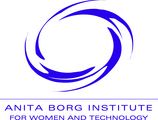 PALO ALTO, CA -- (Marketwire) -- 06/01/12 -- The Anita Borg Institute for Women and Technology announced today that Nora Denzel, Senior Vice President of Intuit, and Anita K. Jones, University Professor Emerita, University of Virginia, will be the keynote speakers for the 12th annual Grace Hopper Celebration of Women in Computing, which will be held October 3-6, 2012 at the Baltimore Convention Center in Baltimore, Maryland. Registration is now open at www.gracehopper.org.
The world's largest gathering of women in computing in industry, academia, and government, the Grace Hopper Celebration of Women in Computing is a four day technical conference designed to bring the research and career interests of women in computing to the forefront. Over 250 speakers and 150 technical poster presenters will include leading researchers and industry experts discussing their current work, while special sessions focus on the role of women in today's technology fields, including computer science, information technology, research, and engineering. Co-presented by the Anita Borg Institute and the Association for Computing Machinery (ACM), the conference has expanded this year to now feature more than 95 sessions including panels, workshops, technical papers, Ph.D. forum, new investigators, technical posters, and "birds of a feather" sessions across nine tracks, invited technical speakers, and the ACM Student Research Competition.
This year's conference theme, "Are We There Yet?", recognizes that technology and the culture of technology are continuously evolving but there are also concrete goals we are striving to achieve. More than 3600 women and men from over 35 countries in industry, academia, and government are expected to turn out for this year's event.
About This Year's Keynote Speakers
Nora Denzel, Senior Vice President, Intuit
Nora Denzel is Intuit's senior vice president leading the company's big data and social design initiatives, and the central marketing organization. "Big Data" is the emerging science of creating, organizing and analyzing very large datasets to gain new insights and use information efficiently. Previously, she was senior vice president of Hewlett-Packard's global software business, where she led the division to double-digit growth and profitability. Earlier, she served as senior vice president of product operations at Legato Systems Inc., now a division of EMC. She began her career as an engineer at IBM.
She serves on the board of directors for Overland Storage Inc. and the Anita Borg Institute. Denzel earned her bachelor's degree in computer science from the State University of New York and an MBA from Santa Clara University.
Nora Denzel will be speaking on Thursday, October 4th at 8:45 a.m.
Anita K. Jones, University Professor Emerita, University of Virginia
Anita K. Jones is a University Professor Emerita at the University of Virginia and a Professor of Computer Science in the School of Engineering and Applied Science.
The Honorable Anita K. Jones was sworn in as the Director of Defense Research and Engineering for the U.S. Department of Defense in June 1993. In that position she was responsible for the management of the DoD science and technology program. This included responsibility for the Defense Advanced Research Projects Agency (DARPA) and oversight of the DoD laboratories.
She is past vice-chair of the National Science Board, which oversees the National Science Foundation. She is a senior fellow of the Defense Science Board, a member of the Charles Stark Draper Laboratory Corporation, and a past member of the MIT Corporation Executive Committee. She is a member of the National Academy of Engineering, the American Philosophical Society, and a Fellow of the Association for Computing Machinery, IEEE, the American Academy of Arts & Sciences, and the American Association for the Advancement of Science. She has received the Computing Research Association's Service Award, the Air Force Meritorious Civilian Service Award, the Department of Defense Award for Distinguished Public Service, and the IEEE Founders Award. The U.S. Navy named a seamount in the North Pacific Ocean for her. She is currently a member of the Board of Directors of Science Applications International Corporation and a trustee of In-Q-Tel and of Science Foundation Arizona. She is a founder and Council member of the Computing Community Consortium. She has published more than 50 technical articles and two books in the area of computer software and systems, cyber-security, and science and technology policy. In 2010, the National Academy of Engineering gave her the Arthur M. Bueche Award for contributions to science and technology policy advancement.
She holds an A.B. from Rice University in mathematics, a Master of the Arts from the University of Texas, Austin, in literature, and a Ph.D. in computer science from Carnegie Mellon University.
Anita K. Jones will be speaking on Friday, October 5, 2012 at 8:45 a.m.
For more information, visit: www.gracehopper.org
About the Anita Borg Institute for Women and Technology (ABI)
The Anita Borg Institute provides resources and programs to help industry, academia, and government recruit, retain, and develop women leaders in high-tech fields, resulting in higher levels of technological innovation. Our programs serve high-tech women by creating a community and providing tools to help them develop their careers. The Anita Borg Institute is a not-for-profit 501(c) 3 charitable organization. Partners include: Google, HP, Microsoft, CA Technologies, Cisco, Facebook, First Republic Bank, IBM, Intel, Intuit, Lockheed Martin, Marvell, National Science Foundation, National Security Agency, NetApp, SAP, Symantec, Thomson Reuters, Wilson Sonsini Goodrich & Rosati, Amazon, Broadcom, Juniper Networks, Motorola Foundation, Raytheon, Salesforce.com, and Yahoo! For more information, visit www.anitaborg.org.
Add to Digg Bookmark with del.icio.us Add to Newsvine
Media Contact:
Jerri Barrett
650-857-6095
Email Contact


Copyright @ Marketwire
Page: 1
Related Keywords:
Grace Hopper, Anita Borg, Technical Women, Women in technology, Applications, Sales & Marketing, Storage, Security, Internet, Software, Misc, Networks, Security, Security, Internet Server Applications, Management, USA, Marketwire, Inc., IT (Information Technology), HP, Literature, Lifestyle, Mathematics, Computer Science, Engineering, Business, Science, Military, Men, Women,
---