Angry Turds Game Released in Apple's App Store
Epic Battle of Man vs. Nature With a 'Twist'
(January 31, 2011)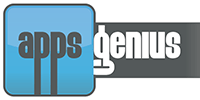 NEW YORK, NY -- (Marketwire) -- 01/31/11 -- Apps Genius Corp (www.appsgenius.com), the developer and publisher of social games and mobile applications, is happy to announce the launch of Angry Turds, now available in Apple's App Store. Angry Turds takes a humorous approach to the battle of man vs. nature. Players are transformed into clever, mischievous monkeys as they fight for revenge on human explorers who invaded their jungle. In the game, you'll have to make best use of the slim resources that are available in the wild. As a resourceful monkey, you'll battle the explorers by launching coconuts, turds, banana bombs, grand poop-ba's and other naturally derived 'organic' weapons. Angry Turds puts the power in your hands, as each of your 'weapons' has its own special effect allowing you to choose the level of force and destruction of your throws each and every time.
There is a 12-year-old that lives in all of us, and we at Apps Genius have embraced it with Angry Turds, a novel spin of man vs. monkey with an added flair for the dramatic -- turds! Put a bunch of programmers in a room together and what do you get? Bathroom humor! And our team at Apps Genius is no different. Fortunately, we even had a twelve year old help us with the design of the game.
Not only is flinging poop fun, but one might even say it's therapeutic in relieving stress. Angry Turds is available in both free and paid versions. The free version contains 10 levels and the paid version boasts 30 levels of poop-flinging fun. Additional levels are planned and new, exciting weapons are constantly being discovered by the monkeys and available for players to use as they advance through levels in the game.
"The team at Apps Genius are all game addicts so we created a fun and lively game that keeps us entertained constantly. Our team would like to apologize in advance to those who will also soon be consumed with Angry Turds," said Adam Kotkin, CEO of Apps Genius. "My only regret is not yet having an Angry Turds product line... there are a few people I know that I wouldn't mind throwing Grand Poop-ba's at."
For more information visit http://itunes.apple.com/us/app/angry-t-rds/id415717282?mt=8&ls=1 or www.appsgenius.com.
About Apps Genius:
Apps Genius Corp. (www.appsgenius.com) develops, markets, publishes and distributes social games and software applications that consumers can use on a variety of platforms. The platforms include social networks, wireless devices such as cellular phones and smart phones including the Apple iPhone™, and standalone websites. To date, we have released several games and applications including My Mad Millions, a game application for Facebook™, Bed Bug Alert, an information application for the Apple iPhone™, Slap a Friend, a game application for the Apple iPhone™, and Crazy Dream Application for Facebook™. Apps Genius Corp's goal is to develop and publish new titles on a recurring basis that are built on the same property and gaming platform. A core focus of our Social Gaming and Mobile Application development is to allow players to reach across different networks into a virtual application or gaming environment such as Facebook, MySpace, iPhone and Android. Our goal is to enable users to interact across all platforms to play games and use applications no matter what environment they are using the application in.
Contacts:
Brian Morris
Public Relations
732-741-2840
Email Contact


Copyright @ Marketwire
Page: 1
Related Keywords:
Apps Genius Corp, Applications,Productivity Applications,Other Applications,Marketwire,Apple Computer,Lifestyle,Communications Technology,Other,
---