Angel Voice-Enables Social Networks Through Launch of VoiceForTwitter and VoiceForFacebook
New Solutions Give a Voice to Social Media by Enabling Businesses and Consumers to Post Audio Updates via the Phone
(August 03, 2011)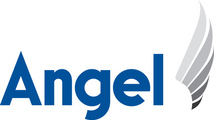 VIENNA, VA -- (Marketwire) -- 08/03/11 -- Angel, a leading provider of enterprise-focused, cloud-based Customer Experience Management solutions, today announced VoiceForTwitter and VoiceForFacebook, two free solutions that bring Angel's interactive voice response (IVR) technology to Twitter and Facebook. With VoiceForTwitter and VoiceForFacebook, millions of users can deepen their social media experience with voice and quickly connect with other members in their networks.
Leveraging Angel's voice technology, VoiceForFacebook and VoiceForTwitter are two of the first applications available at Voice.com, which will be launching later this year. These services are designed to give users a more personal experience and provide hands-free access to posting updates on social networks. With VoiceForFacebook, on-the-go users can call a phone number to update their own status and provide wall updates via voice. Similarly, VoiceForTwitter allows users to post an audio message that will be shared as a link to an audio file on their Twitter feed.
"VoiceForTwitter and VoiceForFacebook each introduces a massive opportunity to evolve the way users connect and share updates over social networks," said Dave Rennyson, president of Angel. "For consumers, each solution not only allows users to personalize their interactions with their friends, but also literally have their voice heard when communicating with companies. Additionally, as businesses continue to leverage social networks as a customer service channel, voice solutions like this can enable representatives to easily connect with customers and create a customized experience with the brand."
"The concept of 'voice' has been lost in social media, with messages relegated to black and white text," said Don Keane, VP of marketing and product at Angel. "Our goal is to bring context and the nuances of the spoken word back to the messages people are posting. Being at a rock concert and posting a short text message to a Facebook wall is much different than leaving an audio post where friends can hear the excited voice and ambiance of the concert in the background."
To get started, users simply need to provide the phone number from which they will be calling, and sync this number to a Facebook or Twitter account by registering at www.voicefortwitter.com or www.voiceforfacebook.com. In addition, users can create custom phone-enabled pages or feeds with a unique phone number within Facebook and Twitter to allow anyone to post audio comments to that page or feed, such as posting a shout out to the US Women's World Cup soccer team on Facebook. For iPhone users, both solutions are also currently available in beta as mobile apps on the Apple App Store.
For more information on Angel's voice solutions, please visit: http://www.voice.com/
About Angel
Angel is a leading provider of enterprise cloud-based customer experience management solutions, including Caller First focused Interactive Voice Response (IVR) and Contact Center solutions. These solutions enable enterprise organizations to quickly deploy voice, SMS, chat and business intelligence (BI) applications. More than 1,000 customers worldwide turn to Angel's proprietary customer engagement technology to power customer experience, marketing and sales needs. Angel's solutions are built on an on-demand, software-as-a-service (SaaS) platform and require no investment in hardware, software, or human resources, balancing the need for high quality communications with affordable pay-as-you-go pricing.
Contact:

Mallory Cloutier
SHIFT Communications
617-778-1888
Email Contact


Copyright @ Marketwire
Page: 1
Related Keywords:
Angel, Speech Technology, IVR, contact center, Twitter, Facebook, VoiceForFacebook, VoiceForTwitter, Marketwire,Apple Computer,Sports,Business,Soccer,Other,
---