Angel Introduces Location Services Intelligence to the Customer Experience
Solution Extends Real-Time Location Services and Caller Insight to Any Device, Enhancing the Quality and Speed of Customer Service
(November 01, 2011)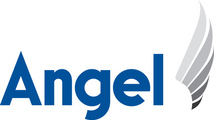 VIENNA, VA -- (Marketwire) -- 11/01/11 -- Angel, a leading provider of enterprise-focused, cloud-based Customer Experience Management solutions, today announced the integration of location services into its cloud-based Customer Experience Platform and interactive voice response (IVR) technology. With this integration, organizations can provide enhanced customer service by automatically leveraging location-smart technology across landline and mobile phones and gaining real-time visibility into a customer's location.
Location services integrated with Angel's IVR technology provides businesses cloud-based, cross-carrier access to mobile and landline devices, without the need for a separate mobile application or special phone. With this device agnostic, location-driven functionality, organizations can efficiently direct inbound calls based on location to the appropriate resource within the business, reducing the call time and ensuring the customer receives targeted services. For example, operators can determine a caller's location by the address, nearest intersection or nearby landmark. By eliminating the time and potential human error involved with determining a customer's exact location, businesses can save time and improve customer satisfaction by immediately deploying the appropriate resources and following up with necessary information.
"A customer's experience should be a company's ultimate priority; however, too many organizations are content with taking a passive approach to their customer care," said Don Keane, vice president of marketing at Angel. "By integrating location services with our IVR technology, organizations can build a proactive customer care strategy that incorporates real-time information, such as a caller's location and whether the call is from a cell phone, all while reducing costs and optimizing resources. This technology can quickly ease everything from ordering a pizza, to tracking the statuses of field employees, to marketing to consumers when close to a retail location."
With Angel's IVR technology paired with location services, businesses can not only determine a caller's location both in-call and out-of-call, but can also engage in two-way SMS messaging with the customer, giving the caller another channel of communication. As this solution operates without the need to install an independent mobile application, mobile customers are given the opportunity to opt-in to the location intelligence service.
"Using real-time location intelligence, businesses can provide the best possible customer experience," said Keane. "When it comes to customer care, companies have a small fraction of time to obtain all the necessary information to provide exceptional service. With location-smart technology, businesses can gain immediate location insight, enhance customer communications and strengthen customer loyalty."
For more information on Angel's Customer Experience platform and IVR technology, please visit: http://www.angel.com/
About Angel
Angel is a leading provider of enterprise cloud-based customer experience management solutions, including Caller First focused Interactive Voice Response (IVR) and Contact Center solutions. These solutions enable enterprise organizations to quickly deploy voice, SMS, chat and business intelligence (BI) applications. More than 1,000 customers worldwide turn to Angel's proprietary customer engagement technology to power customer experience, marketing and sales needs. Angel's solutions are built on an on-demand, software-as-a-service (SaaS) platform and require no investment in hardware, software, or human resources, balancing the need for high quality communications with affordable pay-as-you-go pricing.
Contact:

Mallory Cloutier
SHIFT Communications
617-779-1888
Email Contact


Copyright @ Marketwire
Page: 1
Related Keywords:
Angel, Cloud-based, Customer Experience Platform, Speech Technology, IVR, GPS, Location services , Digital Media Software, Communications, Cell phone, Marketwire, , Communications Technology, Business,
---