Angel Integrates IVR Into LexisNexis Identity Proofing and Voice Biometrics Solutions
New On Demand Capabilities Enable Customers to Efficiently and Easily Implement Identity Proofing and Voice Biometrics in Their IVR Environment
(May 08, 2012)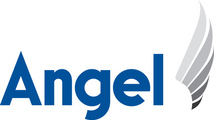 VIENNA, VA -- (Marketwire) -- 05/08/12 -- Angel, a leading provider of cloud-based Customer Engagement Management (CEM) solutions, today announced LexisNexis® Risk Solutions has integrated Angel's interactive voice technology (IVR) to create LexisNexis IVR on Demand for Identity Proofing and Voice Biometrics. This new solution will enable LexisNexis customers to quickly create and deploy identity proofing and voice biometrics via the cloud and provide stronger, risk-based user verification and authentication. LexisNexis provides identity proofing and Multi-Factor Authentication solutions for users who repeatedly access high risk, high value transactions remotely within the financial services, healthcare, government, and retail markets. With the LexisNexis IVR on Demand for Identity Proofing and Voice Biometrics, organizations can leverage Angel's IVR capabilities to implement identity proofing or voice biometrics quickly and easily within their own IVR environment, without the expense of having to build those capabilities internally.
"Speed to market is absolutely essential to our customers," said Dennis Becker, vice president, emerging markets, LexisNexis. "Angel has proven its voice and IVR solutions can be immediately deployed and scaled to meet the demands of global businesses, which is a huge competitive advantage within any market. With these new capabilities, customers can quickly and easily implement identity proofing and voice biometrics within their IVR environments to meet their strong authentication needs."
LexisNexis joins CenturyLink and others in providing Angel voice solutions to their customers. Angel's IVR service is delivered through a software as a service (SaaS) model, which enables businesses to customize the solution specifically for their business. The LexisNexis IVR on Demand is powered by Angel's cloud-based IVR and is a fully on demand solution that requires no hardware, software or staff investments from the customer. The LexisNexis IVR on Demand solutions for Identity Proofing and Voice Biometrics features Angel speech recognition and is designed to easily scale to changing business and customer needs.
"Customers expect immediate and personalized attention -- and rightly so," said Dave Rennyson, president of Angel. "Being able to create this customized dialogue is critical to the customer experience, regardless of the size of the business. With Angel's IVR technology, LexisNexis can enable its global audience to enhance how they communicate with their customers, all with minimal interruption to their existing enterprise architecture."
For more information on Angel, please visit: http://www.angel.com/.
About LexisNexis Risk Solutions
LexisNexis® Risk Solutions (www.lexisnexis.com/risk/) is a leader in providing essential information that helps customers across all industries and government predict, assess and manage risk. Combining cutting-edge technology, unique data and advanced scoring analytics, we provide products and services that address evolving client needs in the risk sector while upholding the highest standards of security and privacy. LexisNexis Risk Solutions is part of Reed Elsevier, a leading publisher and information provider that serves customers in more than 100 countries with more than 30,000 employees worldwide.
About Angel
Angel is a leading provider of cloud-based customer engagement management (CEM) solutions, including Caller First focused Interactive Voice Response (IVR) and Contact Center solutions. These solutions enable mid-market and enterprise organizations to quickly deploy voice, SMS, chat and business intelligence (BI) applications. More than 1,000 customers worldwide turn to Angel's proprietary customer engagement technology to power customer experience, marketing and sales needs. Angel's solutions are built on an on-demand, software-as-a-service (SaaS) platform and require no investment in hardware, software, or human resources, balancing the need for high quality communications with affordable pay-as-you-go pricing. http://www.angel.com/products/inbound-ivr.php
Contact:

Mallory Cloutier
SHIFT Communications
617-778-1888
Email Contact


Copyright @ Marketwire
Page: 1
Related Keywords:
Angel, enterprise, cloud, call center, IVR, CEM, LexisNexis, Identity Proofing, Voice Biometrics, Marketwire, , Financial, Business,
---