Angel Honored for Cutting-Edge Solutions With Three Unique Awards
Company Recognized for Corporate Momentum, Product Innovation and Improving the Customer Experience
(November 17, 2011)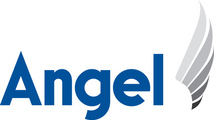 VIENNA, VA -- (Marketwire) -- 11/17/11 -- Angel, a leading provider of enterprise-focused, cloud-based Customer Experience Management solutions, today announced that it has won three separate awards: the Best in Biz Awards, the INTERNET TELEPHONY Excellence Awards and the Speech Technology Excellence Award. These wins showcase Angel's corporate success, product innovation and commitment to harnessing the power of voice for a stellar customer experience.
Best in Biz Awards
Judged by industry analysts and members of the press, the Best in Biz awards are designed to honor business, teams, executives and products for business success. Angel has been honored as a silver winner in the Best Overall Company of the Year category due to its history of cloud-based innovation, impressive customer track record and long-standing relationship with Salesforce. This relationship culminated in the launch of Voice for Chatter earlier this year, which enables employees to interact with each other in Salesforce Chatter using voice messages. This was the fifth integration placed on Salesforce.com's AppExchange this year. With Angel integrated into Chatter, businesses gain the opportunity to deepen relationships with employees and customers and create a positive and memorable experience.
INTERNET TELEPHONY Excellence Awards
Recognized by INTERNET TELEPHONY magazine, this award is presented to companies based on proven, successful deployments of IP communications technology. Angel was selected as a winner for its Virtual Call Center technology, which eliminates the extra costs and support associated with an on-premise call center while providing customers more quality interactions with agents. Businesses can easily manage peaks and valleys in call volume while providing high service levels and low wait times for customers.
Speech Technology Excellence Award
Presented by Customer Interaction Solutions magazine, the Speech Technology Excellence Award recognizes companies who have made significant strides in creating speech applications for their clients. The editors praised Angel's Mobile Virtual Call Center for its superior capabilities as well as its ability to help customers improve their bottom line. With the Angel Mobile Virtual Call Center, businesses can access Angel's customer experience platform to create, manage and deploy a call center, all from a mobile device.
"Individually, these honors validate both our technology and our approach to our business," said Don Keane, vice president of marketing for Angel. "Together, these awards illustrate a significant impact on our customers, our market and the business landscape as a whole. Keep an eye on Angel -- as we continue to grow and innovate, we expect to keep shaking things up with unprecedented technology, successful deployments and cutting-edge ideas."
For more information on Angel's Customer Experience platform and IVR technology, please visit: http://www.angel.com/
About Angel
Angel is a leading provider of enterprise cloud-based customer experience management solutions, including Caller First focused Interactive Voice Response (IVR) and Contact Center solutions. These solutions enable enterprise organizations to quickly deploy voice, SMS, chat and business intelligence (BI) applications. More than 1,000 customers worldwide turn to Angel's proprietary customer engagement technology to power customer experience, marketing and sales needs. Angel's solutions are built on an on-demand, software-as-a-service (SaaS) platform and require no investment in hardware, software, or human resources, balancing the need for high quality communications with affordable pay-as-you-go pricing.
Contact:

Mallory Cloutier
SHIFT Communications
617-779-1888
Email Contact


Copyright @ Marketwire
Page: 1
Related Keywords:
Angel, IVR, won, three, Best in Biz Awards, INTERNET TELEPHONY, Speech Technology, Excellence Awards, Internet,Digital Media Software,Communications,Web,Applications,Sales,Applications,Marketing,Human Resources,Sales & Marketing,Internet,Business Issues,Hardware,Internet Server Applications,IT Management,Management,Human Resources,Sales,Human Resources,Sales,Marketwire, ,Silver,Internet Technology,Business,Internet,Other,
---