Angel Drives 35 Percent Year-Over-Year Revenue Growth for Second Year Running
Key Partners, Vertical Traction and New Customers Spur Momentum
(February 13, 2012)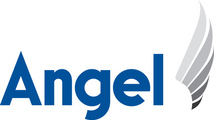 VIENNA, VA -- (Marketwire) -- 02/13/12 -- Angel, a leading provider of enterprise-focused, cloud-based Customer Engagement Management (CEM) solutions, achieved +35 percent year-over-year revenue growth in 2011. This growth is attributed to a strong increase in new customers from 2010, growing traction in the healthcare and financial services markets, and key partnerships with companies such as Century Link®.
Critical customer wins include Facebook®, Sprint®, Target®, Western Union®, Pitney Bowes®, Winn-Dixie®, Thomson Reuters® and Healthways®. These enterprise companies are turning to Angel to better engage with their customers, improve customer satisfaction and reduce operating costs.
Additionally, Angel accomplished revenue retention of almost 98 percent in 2011, proving that it has its finger on the pulse of what enterprises need from voice solutions today. To preserve this traction and continue gaining momentum, Angel also recently hired SaaS veteran Steve Holton as senior vice president, sales and field operations, to drive the company towards further success in 2012.
"Angel's mission is to delight customers through innovative solutions that speak directly to their needs," said Dave Rennyson, president of Angel. "Enterprises today have real challenges with customer engagement, as consumers expect increasingly personalized interactions with their chosen brands. This year's growth and momentum shows that we're on the cutting edge of customer engagement management, and the strong financials are just one indication that we're doing something right."
In addition to its award-winning CEM solutions, Angel extended its business intelligence reporting solution, Caller First Analytics(1), to mobile devices giving businesses on-the-go access to key metrics on the iPad and iPhone. To gain momentum in the financial transaction space, Angel became Level 1 PCI Compliant, which led to customer wins such as Western Union® and Forex Capital®. Angel also rolled out a number of product extensions including location services intelligence, virtual call center on the Force.com® platform and multi-modal mobile applications. Together, these solutions illustrate Angel's understanding of the importance of voice in successful multi-channel communications, providing a comprehensive platform that promotes the use of voice to enhance the user experience.
For more information, please visit www.angel.com.
About Angel
Angel is a leading provider of enterprise cloud-based customer engagement management (CEM) solutions, including Caller First focused Interactive Voice Response (IVR) and Contact Center solutions. These solutions enable enterprise organizations to quickly deploy voice, SMS, chat, voice biometrics and business intelligence (BI) applications. More than 1,000 customers worldwide turn to Angel's proprietary customer engagement technology to power customer experience, marketing and sales needs. Angel's solutions are built on an on-demand, software-as-a-service (SaaS) platform and require no investment in hardware, software, or human resources, balancing the need for high quality communications with affordable pay-as-you-go pricing.
(1) Caller First is a registered trademark of Angel.com, Inc. MicroStrategy is a registered trademark of MicroStrategy Incorporated in the United States and certain other countries. Other product and company names mentioned herein may be the trademarks of their respective owners.
Contact:

Mallory Cloutier
SHIFT Communications
617-779-1888
Email Contact


Copyright @ Marketwire
Page: 1
Related Keywords:
Angel, enterprise, cloud, call center, IVR, revenue, growth, new, customers, healthcare, financial, USA,Marketwire, Inc., ,Apple Computer,Financial,Business,Other,
---