Android Wins Over Open Source Mobile Developers, Growing 3x Faster Than iPhone, According to Black Duck Software Analysis
39% Year-Over-Year Increase in Number of New OSS Projects for Mobile Platforms
(March 16, 2010)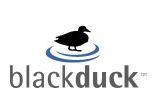 WALTHAM, MA -- (Marketwire) -- 03/16/10 -- While the world economy suffered in 2009, mobile open source projects experienced robust growth, according to an analysis by Black Duck Software that reflects the relative health of the mobile industry and growing interest in applications developed on open source software (OSS) platforms. Black Duck Software is the leading global provider of products and services for accelerating software development through the managed use of open source software. Black Duck's KnowledgeBase -- the industry's most comprehensive database of open source project information -- was used to analyze 2009 trends in mobile open source development.
Some 903 new open source projects for the mobile space were created in 2009 bringing the total to over 3,200 projects, a 39 percent increase over 2008. Black Duck attributes the steady growth to the strength of smartphone sales and the volume of open source platforms. Market research firm comScore shows an 18 percent rise in the number of smartphones in Q4 2009.
Additionally 224 new projects specifically related to Android were launched in 2009, almost three times the number targeted for the iPhone, which at 76 is the second-fastest growing platform. Windows Mobile, which like the iPhone is not based on an open-source software platform, was third with 75 new projects, reflecting the large number of Windows application developers in the market.
The iPhone, which has spurred creativity among OSS application, utility and tools developers, appears to be benefitting the Android platform as well. Projects available first on the iPhone increasingly are being ported to the Android platform. Examples include Kwaak3, a popular OSS 3D shooter game, and Jelly SMS, an OSS text messaging app, as well as NIN:access -- Nine Inch Nails' first official iPhone app -- and fBook -- an iPhone Facebook app. Although NIN:access and fBook are not OSS projects, they exemplify the iPhone-to-Android trend. Projects developed for Android also are finding their way to iPhone, e.g. the game Mystique.
Black Duck reviewed hundreds of thousands of open source projects collected from 4,600 Internet sites to compile its list of open source projects targeting mobile platforms. Among the highlights of the analysis:
-- New OSS projects for mobile totaled 3,207, a 39% increase compared to new projects created in 2008. -- New projects for Android represented 25% of all new OSS mobile projects and exceeded the number of new projects for the next six platforms combined. -- Forty six percent of the new projects were for one of the major platforms -- Palm, iPhone, Windows Mobile, Symbian, Android, RIM/BlackBerry, or Maemo. -- 2009 saw an 85% increase over 2008 in the number of lines of code written for mobile OSS projects.
New Total OSS Projects Mobile Growth OSS Projects Associated with a Platform 2009 Projects '08-'09 ----------------------------------------- ---------- ---------- --------- Android 224 357 168% iPhone 76 252 43% Windows Mobile 75 248 43% Symbian 17 140 14% Palm 10 527 2% Maemo 9 27 50% BlackBerry 4 39 11% ---------- ---------- --------- Sub Total 415 1590 35% ---------- ---------- --------- Other OSS Mobile Projects 488 1617 43% ---------- ---------- --------- Total 903 3207 39% ---------- ---------- ---------
"Strong growth in open source mobile projects reflects the sustained strength of the smart phone market, and Android's accelerating growth in 2009 indicates that mobile application developers are drawn to open source platforms that have broad adoption by multiple handset manufacturers and mobile operators," said Peter Vescuso, executive vice president, marketing and business development, Black Duck Software. "Although RIM continues to dominate the smartphone market and Symbian accounts for some 49 percent of worldwide smartphone operating systems, Android's open source platform appears to be attracting more open source development among mobile application developers."
For more open source statistics, visit the Open Source Resource Center at www.blackducksoftware.com.
About Black Duck Software
Black Duck Software is the leading provider of products and services for automating the management, governance and secure use of open source software, at enterprise scale, in a multi-source development process. Black Duck™ enables companies to shorten time-to-market and reduce development costs while mitigating the management, security and compliance challenges associated with open source software. Black Duck Software powers Koders.com, the industry's leading code search engine for open source, and is among the 500 largest software companies in the world, according to Softwaremag.com. The company is headquartered near Boston and has offices in San Mateo, California, London, Paris, Frankfurt, and Tokyo. For more information, visit www.blackducksoftware.com.
Black Duck, Know Your Code and the Black Duck logo are registered trademarks of Black Duck Software, Inc. in the United States and other jurisdictions. Koders is a trademark of Black Duck Software, Inc. All other trademarks are the property of their respective holders.
Add to Digg Bookmark with del.icio.us Add to Newsvine
Press Contacts

Peter Vescuso
Black Duck Software
[email protected]
+1 781-891-5100

Ann Dalrymple
Topaz Partners
[email protected]
+1 781-404-2432


Copyright @ Marketwire
Page: 1
Related Keywords:
Black Duck Software, Internet,Digital Media Software,Communications,Digital Audio,Web,Smart Phone,PDA,iPods,iphone,Search,Applications,Security,Research,Sales,Applications,Marketing,Sales & Marketing,Security,Database,Computer Technology,Internet,Business Issues,Software Development,Other,Mobile Devices,Blackberry,Smartphone,Security,Search,Internet Server Applications,Search Servers,Tools,Platforms,Management,Sales,Sales,Internet/Web,Business,Internet,Marketing,PDA/Smartphone,Anim,USA,Marketwire, Inc.,Apple Computer,Internet Technology,Computer Science,Business,Internet,Other,
---