Android App Takes Top Prize in ChaCha Contest
Opening of Massive Answers Database to Developer Community Results in Innovative Apps Using ChaCha's New API; New York's Hong Wu to Collect $10,000 Grand Prize
(April 15, 2010)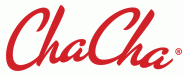 INDIANAPOLIS, IN -- (Marketwire) -- 04/15/10 -- In February, ChaCha, the popular free service that has provided quick, accurate answers to over half a billion questions, launched three Application Programming Interfaces (APIs) to developers, providing free access to ChaCha's vast database of questions, answers and content. The APIs enabled every web or app publisher to provide their audience with the opportunity to ask questions and get immediate answers by category, keyword or trends. In a few weeks, 200 applications have been created by developers, with ChaCha now receiving more than 50,000 "hits" to the database daily from these new apps.
To encourage developer interaction, the company announced a contest with three prize levels to reward the most innovative uses of ChaCha's new APIs. The judges considered how creative the idea, the quality of the product, the success of its implementation and how many people interacted with the program. The winners, recognized at http://www.chacha.com/everywhere, are:
Grand Prize, $10,000 -- ChaCha Android App by Hong Wu, NY
"ChaCha Droid" lets you ask questions and get ChaCha answers in conversational English instantly through a slick interface on the Android. There is also a trend watching feature that allows the user to see, in real-time, the most popular topics being discussed on ChaCha. His design, coupled with the user interface and ChaCha's powerful answers made this a winning application.
2nd Place, $5,000 -- ChaCha Lookup App by Daniel Goodwin, Orlando
Daniel created a script (that runs on any website) that monitors sections of text that people want to know more about. This app provides questions and answers related to the text that a user selects, while still allowing them to stay on that website. For example, a user could select the word "Twitter" on a webpage, then select the special pop-up icon (a question-mark) and immediately receive a ChaCha explanation in the form of related questions and answers. For the contest, Daniel also supplied a "how to" video.
3rd Place, $2,000 -- ChaCha Instant Messenger App, by Daphne Soe, NY
ChaCha questions and answers have been made available via any Instant Messenger, including AIM, MSN, Google talk, Jabber and Yahoo! Users can watch recent questions or ask a question and get a ChaCha answer back.
The winning applications and other applications can be viewed at:
http://www.chacha.com/everywhere and at
http://www.challengepost.com/challenge/chacha.
"Through our unique SMS- and web-based answer service, we've answered over half a billion questions since 2008. We were excited to put our API into the hands of the developer community to see all of the interesting things they came up with in leveraging our content," says Scott Jones, CEO of ChaCha. "The contest enhanced the viral spread of our popular service by giving people the ability to use ChaCha from anywhere, through a diverse set of applications. We were very impressed with the creative solutions that were rapidly created and deployed by the developer community."
The ChaCha APIs enable developers to enhance blogs and websites by quickly
customizing "live" questions and answers around a particular subject and posting them in a simple interface. For example, a developer can designate an area on a site that displays all questions and answers related to a broad category such as music, or related to a single subject such as "Black Eyed Peas". Then, questions and answers from ChaCha's massive database about music or only about Black Eyed Peas will begin to display on their screen or app as selected. Developers can also create a "ChaCha Trends" interface where their viewers can see the currently most-asked questions that reflect what's on the minds of teens and young adults.
Developers were inspired to leverage ChaCha's service in ways such as allowing users to select keywords and displaying live trivia questions and answers, jokes, quotes, business facts, hot news updates, movie times, latest celebrity gossip and more.
Mr. Jones concluded, "It's been energizing to watch the developer's imaginations run wild with the use of our service and content!"
ChaCha (www.chacha.com) has emerged as the #1 way for marketers to engage teens and young adults. Through its unique "smart friend" platform, ChaCha has answered over 500 million questions since launch from approximately 15 million unique users per month via SMS text (242-242™), online (http://www.chacha.com), Twitter (@chacha), Facebook app, iPhone app, and voice (1-800-2-ChaCha™). Working with major brands such as Paramount, AT&T, Palm, Johnson&Johnson, Coca-Cola, McDonald's, and presidential political campaigns, ChaCha.com is one of the fastest growing mobile and online publishers according to Nielsen and Quantcast.
ChaCha was founded by proven innovator and entrepreneur Scott Jones and is funded by Bezos Expeditions; Morton Meyerson, former President and Vice Chairman of EDS as well as Chairman and CEO of Perot Systems; Rod Canion, founding CEO of Compaq Computer; the Simon family; and Jack Gill, Silicon Valley venture capitalist.
George Simpson
203.521.0352
Email Contact


Copyright @ Marketwire
Page: 1
Related Keywords:
questions, answers, Android, mobile, app developer, API, ChaCha,Marketwire,Apple Computer,Music,Internet Technology,Business,Adults,Teens,Other,
---