Andiamo Corporation and Seasoned Far East Merchant Banker to Develop Strategic Plan for China Penetration
The Evotech Group to Assist ActionApp for Rapid and Accelerated Growth as China Experiences Staggering Android & iOS App Growth
(June 06, 2012)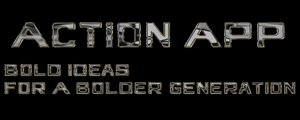 PRINCETON, NJ -- (Marketwire) -- 06/06/12 -- Andiamo Corp (PINKSHEETS: ANDI) announces a strategic alliance with The Evotech Group (www.evotechcapital.com), a global strategic management merchant banker firm with substantial hi-tech expertise, to develop a comprehensive plan for strategic rapid development and investments.
Mr. Basillio Chen, Group Chairman and Managing Partner of Evotech Management Corporation, stated, "While China ranked 10th in application sessions at the beginning of 2011 it has now jumped into 2nd place behind the USA. China is prime to rapidly become the second largest smart device apps economy. Evotech has been a 1st-to-market pioneer with internet appliances including the first wireless broadband and WiMax, and we believe this is the most important region to develop for ActionApp."
"The Chinese also spend more time using apps, with average usage time up a staggering 1,100% between the first quarter of 2011 to the 1st quarter of 2012. I am very impressed with Andiamo management and talent in this new industry segment, in particular their ActionApp division. The expansion of ActionApp in China will be well received. Our plan is to assist ActionApp through immediate localization, aggressive marketing, and introduction with both Chinese Investors and a new revenue stream based upon the acceptance from Chinese companies with considerable connections to distribute the ActionApp products," stated Mr. Chen.
Andiamo's IR Firm, Mr. Steven Weiss, CEO & Micro Cap analyst of Kinsley Street Investors group, stated, "This is a giant step forward for Andiamo Corp. It is in my opinion that Andiamo Corp will become a popular worldwide large revenue producing Company. This is a Company that has a unique and exciting flair that the investment community looks for in Micro Cap stocks and I am very excited about the short-, mid- and long-term future of this currently undiscovered Public Company."
About Andiamo Corporation:
ActionApp is currently expanding their popular and profitable inventory of apps in rapid fashion across Apple and Android with a short term goal of 500 apps in their portfolio, with 1000 Apps set for a longer term goal. Action Apps has exceeded 16 million downloads.
Safe Harbor Statement at www.action-app.com/statement/
Add to Digg Bookmark with del.icio.us Add to Newsvine
Investor Relations
Andiamo Corporation
Email Contact


Copyright @ Marketwire
Page: 1
Related Keywords:
Andiamo Corporation, USA, China, Marketwire, Appliances, Lifestyle, Communications Technology, Internet Technology, Internet, china,
---