Andiamo Corporation (OTC: ANDI) Announces Positive Quarterly Results
(March 19, 2012)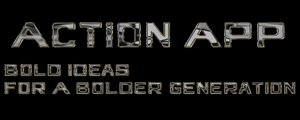 ST PETERSBURG, FL -- (Marketwire) -- 03/19/12 -- Andiamo Corporation (PINKSHEETS: ANDI) reports that its quarterly report has been filed at www.otciq.com.
Andiamo Corporation operates through its subsidiary Action App Corporation, a prolific App development company with over 520 smartphone Apps in development.
ANDI shares are up nearly 300% in the last 60 days. (1/17/2012 vs. 3/14/2012 EOD)
Quarterly consolidated highlights of Q2 for the period ending 1/31/2012:
Gross Income: $451,588
Gross Profit: $356,357
Consolidated EBITDA OPERATING INCOME PROFIT for the quarter ended January 31, 2012 of $38,875.
More specific details can be found at: https://www.otciq.com/otciq/ajax/showFinancialReportById.pdf?id=74872
ANDI has also filed the Current Information Attorney Opinion Letter. This status is coveted because it acknowledges compliance with a much higher standard of disclosure. Shareholders of companies with this status often experience improved liquidity due to greater interest amongst investors in companies that have met this standard.
"ANDI was able to accomplish nearly 4 million downloads this quarter with about 70 Apps in inventory. As we continue to deploy additional Apps towards our short term goal of over 520 Apps, we anticipate this number to continue to grow. Once this round of Apps are complete, we will continue to add Apps and see 1000 Apps in our inventory as a realistic longer term goal for continued growth and strength of our company.
"ANDI has 153 Apps uploaded to iTunes and in various stages of Apple review with many more on the way. We have also started our Android migration and now have 13 Apps with over 54,000 downloads. Total downloads (free and paid) now exceed 15 million downloads. Action App continues to introduce new Apps and new revenue generating opportunities. More information about Action App can be found on our website at www.action-app.com.
"As a further validation of our business model, ANDI was approached by a larger publicly traded company for a potential buyout. We were unable to come to terms and we felt that ANDI would be best suited to continue its growth plans and implementation before accepting an offer based on 70 Apps and the resultant cash flow and download numbers versus the potential revenue and downloads from 500+ Apps," said Dustin Secor, CEO of ANDI.
Please see our Safe Harbor Statement at http://action-app.com/statement/
Add to Digg Bookmark with del.icio.us Add to Newsvine
Andiamo Corporation
Investor Relations
Email Contact


Copyright @ Marketwire
Page: 1
Related Keywords:
Andiamo Corporation, Communications, Smart Phone, Business, PDA/Smartphone, Marketwire, , Business,
---