Andiamo Corporation (OTC: ANDI) Announces "INVESTOR AWARENESS CAMPAIGN"
Company Hires Kinsley Street Investors Group, a Renowned New Jersey-Based Micro Cap Investor Relations Firm Known for Incubation of Unique and Undervalued Public Companies
(May 21, 2012)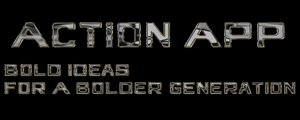 ST. PETERSBURG, FL -- (Marketwire) -- 05/21/12 -- Andiamo Corporation (PINKSHEETS: ANDI), subsidiary ActionApp Corporation, a prolific mobile App development company, announces its plan to launch an aggressive Investors Awareness Campaign to continue throughout 2012. Strategies and programs are designed to increase mass market awareness of the Company among individual investors, institutions, and analysts.
As its first major step in Investor Relations, ANDI is pleased to announce that Kinsley Street Investors Group has been hired to provide the strategic investor relations.
"Kinsley brings a significant level of experience and the ability to generate increased exposure for ANDI within the professional investment community that will be an asset as we continue to grow and expand our business," commented Dustin Secor, CEO of ANDI.
Kinsley will work closely with ANDI to develop an ongoing comprehensive investor relations message to solidify investor support and to develop, maintain and broaden their investor base through a unified and focused investor awareness strategy.
Under the agreement, Kinsley will assist the Company with media awareness, shareholder communications, introducing the Company to potential investors and assisting with promotional road shows.
"We are pleased to have Kinsley on board to enhance the visibility of our company in the investment community. They bring excellent experience to our team and will be a great benefit in communicating our message to the investing public," Secor further commented.
Steve Weiss, CEO of Kinsley Street Investors Group and Director of Corporate Acquisitions for China-based China Health Resources Inc (OTCBB: CHRI), said, "We are very excited to work with Andiamo Corporation. Mr. Secor has done a great job of defining the company within the exploding smartphone App sector and we feel ANDI is tremendously undervalued. Bringing value to undervalued companies is what we do best."
About Andiamo Corporation:
Operating through its subsidiary, ActionApp Corporation, which is currently expanding their popular and profitable inventory of apps in rapid fashion across Apple and Android Markets. Starting with just 26 Apps a year ago, ActionApp currently has over 150 approved apps with another 350+ under current development. ActionApp has a short term goal to bring their total to 500 apps in their portfolio, with 1000 Apps set for a longer term goal. ActionApps has exceeded 16 million downloads.
Please see our Safe Harbor Statement: www.action-app.com/statement/
Add to Digg Bookmark with del.icio.us Add to Newsvine
Andiamo Corporation
Investor Relations
Email Contact


Copyright @ Marketwire
Page: 1
Related Keywords:
Andiamo Corporation, Communications,Smart Phone,Business Issues,Business,PDA/Smartphone,China,Marketwire, ,Lifestyle,Business,china,
---