American University Selects SafeConnect NAC From Impulse Point to Enhance Security of Campus Network and Support Virtualization Strategy
Impulse Point's SafeConnect(TM) Will Provide Safe, Affordable, and Simple Deployment of Wired and Wireless Network Access Control for More Than 10,000 Student, Faculty, and Guest Devices
(October 17, 2011)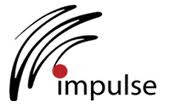 TAMPA, FL -- (Marketwire) -- 10/17/11 -- Impulse Point, provider of the industry's most scalable and easiest to deploy and maintain Network Access Control (NAC) solutions, today announced that American University has selected Impulse Point's SafeConnect NAC to replace Cisco's Clean Access NAC to expand and secure its network capabilities.
American University implemented Cisco Clean Access (CCA) in 2005 to combat the outbreak of viruses (such as Slammer and Blaster) dramatically impacting colleges and universities around the country. In 2009, the University began a network redesign and upgrade effort including a move to leverage CCA's out-of-band feature to provide an enhanced network experience for its faculty, staff, and students. At the completion of this work, along with a long history of ongoing troubleshooting and maintenance, it was determined that CCA would not meet the University's future requirements for efficient daily administration of a NAC, pricing, expedient delivery of third party updates, and expanded features.
"We wanted to be able to go beyond the base feature set in CCA, however as our security model matured and we configured CCA to meet our new standards; moving past 'vanilla' impacted our end users and circuitous support problems," said Cathy Hubbs, chief information security officer, American University.
"After a rigorous RFP process, we chose to switch to SafeConnect NAC. The end user experience for our students, ease-of-management for our administrators, and a fail-open architecture that leverages our investment in Aruba Networks and Cisco were all solid selling points," continued Hubbs. "Our students come first -- and SafeConnect was selected as the best NAC solution for us because it is more flexible, adaptable, and fits the flexible needs of higher education."
Another benefit of switching to SafeConnect is its ability to automatically configure WPA2 Enterprise/802.1X embedded device supplicants, and dynamically assign restricted access roles to endpoints using Aruba Network's Policy Enforcement Firewall (PEF) module. The result is a significantly simplified "on-ramping" user experience for AU's secure wireless environment that makes it easy for students and faculty, which reduces the need for assistance by the IT support department.
"The built-in integration between SafeConnect and Aruba Networks, combined with automating wireless security provisioning allowed us to help students get the access they needed without intensive hand-holding. This sped up the transition to a more secure network, and reduced the burden on our IT staff," said Hubbs.
Using SafeConnect also enabled American University to support their IT server virtualization program. SafeConnect can be deployed on Dell Server Hardware or as a VMware Server Appliance.
For complete case studies highlighting Impulse Point customer success stories, please visit www.impulse.com/literature.php
About Impulse Point
Impulse Point delivers the industry's most scalable and easiest to deploy and maintain Network Access Control (NAC) solution. SafeConnect™ is the solution of choice for large, diverse environments -- such as Education -- where the "Consumerization of IT" is driving the need to provide endpoint security policy enforcement for a myriad of personally-owned, non-managed, mobile computing devices. Deployed and supported as a managed service, SafeConnect's rapid installation, network independence, and track record of reducing help desk calls results in lower total cost of ownership and reduced risk. Customers currently entrust the security of more than a million endpoints to Impulse Point. Visit www.impulse.com
About American University
American University is a leader in global education, enrolling a diverse student body from throughout the United States and nearly 140 countries. Located in Washington, D.C., the university provides opportunities for academic excellence, public service, and internships in the nation's capital and around the world. Visit www.american.edu
Add to Digg Bookmark with del.icio.us Add to Newsvine
Media Contact:
Jeffrey Hodnett
jhodnett@hodnettgroup.com
(978) 766-0270


Copyright @ Marketwire
Page: 1
Related Keywords:
Impulse Point, USA, Marketwire, ,
---