American Teens Say "Avatar" Is Best Pic; Sandra Bullock Is Best Actress; and George Clooney Is Best Actor in Poll From ChaCha, the Free Answers Service
#1 Way for Advertisers to Reach Teens and Young Adults Keeps Tabs on Teen Thinking
(March 07, 2010)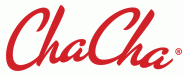 INDIANAPOLIS, IN -- (Marketwire) -- 03/07/10 -- ChaCha, the popular free service that has provided quick, accurate answers to hundreds of millions of questions, today released the results of an SMS text poll of over 700 teens and young adults on their top picks on the eve of the Academy Awards.
Three quarters (74%) say "Avatar" should win for Best Picture. "The Blind Side" was a distant second with just under 10% of the vote.
Sandra Bullock was their overwhelming choice for Best Actress, grabbing 75% of the vote, with Meryl Streep second at 18%.
George Clooney was the choice for Best Actor with 45% of the poll results and Morgan Freeman just edged out Jeff Bridges for second place (26% to 22%).
Asked who they'd most like to see on the Red Carpet, teens and young adults said their top choice was Justin Bieber, followed by Taylor Lautner, then Taylor Swift, followed by Angelina Jolie, Sandra Bullock, Brad Pitt, and Lady Gaga.
"Our core audience is teens and young adults, therefore anything that happens in their world is reflected in over a million questions a day to ChaCha, "says Scott A. Jones, Chairman and CEO of ChaCha, who happens to be in Hollywood giving the opening address at digiday:Mobile LA tomorrow. "Teens are by far the heaviest texters and they are doing more of it all the time, with an average of nearly 3000 texts per month. ChaCha has grown to be the friend they turn to for all the answers, live interaction, and up-to-the-minute information."
"An in-depth analysis of ChaCha's data can provide actionable insights into the teen and young adult preferences and behaviors as consumers on a national or local level," adds Mr. Jones.
"ChaCha's vast data base of questions and answers is a powerful research tool that marketers can leverage to get a near real-time pulse on the thoughts and desires of teens and young adults," says Todd Day, Industry Analyst with Frost & Sullivan. "There is no single source that provides a more granular understanding of what's happening during the conversation -- what users care about and what they think, particularly as it relates to specific brands and products. ChaCha is in a unique position to provide that data to the industry and potential advertisers. Capturing the consumer's 'intent' is always a priority for successful marketers, and ChaCha's extensive database of questions and associated information about the subscriber can be mined."
The unique live answers service allows users to go online at http://www.chacha.com, call or text questions on mobile phones and receive free answers within seconds by texting 242-242, visiting m.chacha.com, downloading ChaCha's iPhone app, via @chacha on twitter, or calling 1-800-2-ChaCha. Continually expanding to additional platforms, ChaCha users can now asks questions via a Facebook app.
ChaCha.com became a Top website in 2009, according to Quantcast and is also one of the fastest-growing websites, ahead of NFL.com, NBC.com, FoxSports.com, and Time.com. ChaCha has emerged as the single best place to reach the teen market (in ANY medium). Between its site and mobile platform, ChaCha reaches over 12 million users every month and has answered over 400 million questions in the past two years.
ChaCha (www.chacha.com) has emerged as the #1 way for advertisers and marketers to engage teens and young adults. Through its unique "smart friend" platform, ChaCha has answered over 400 million questions since launch from over 12 million unique users per month via SMS text (242-242™), online (http://www.chacha.com), Twitter (@chacha), Facebook app, iPhone app, and voice (1-800-2-ChaCha™). Working with major brands such as Paramount, AT&T, Palm, Johnson&Johnson, Coca-Cola, McDonald's, and Presidential political campaigns, ChaCha.com is one of the fastest growing mobile and online publishers according to Nielsen and Quantcast.
ChaCha was founded by proven innovator and entrepreneur, Scott Jones, and is funded by Bezos Expeditions, Morton Meyerson, former President and Vice Chairman of EDS as well as Chairman and CEO of Perot Systems; Rod Canion, founding CEO of Compaq Computer; the Simon family; and Jack Gill, Silicon Valley venture capitalist.
George H. Simpson
203.521.0352
Email Contact


Copyright @ Marketwire
Page: 1
Related Keywords:
Academy awards, oscars, best film, teen choices, text messaging , Adults,Teens,Communications,Digital Audio,iPods,iphone,Marketwire,Apple Computer,Film,Celebrities,Football,Adults,Teens,
---