American Business Media Names Matthew Kinsman Vice President, Content & Programming
(November 10, 2011)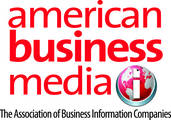 NEW YORK, NY -- (Marketwire) -- 11/10/11 -- American Business Media (ABM) is pleased to announce the appointment of Matthew Kinsman as Vice President of Content & Programming. Kinsman will oversee the department that defines all content and programming and identifies subject matter experts across ABM's initiatives including events, education programs, research, metrics and other information and communication vehicles.
Kinsman is an award-winning editor with extensive experience managing print and digital products as well as live events for the media and marketing industries. He joins ABM from Folio:, a leading information provider for the magazine industry, where he served most recently as executive editor. Prior to that, he successfully launched min's b-to-b and was part of a two-man launch team for M10 Report, a competitor to Folio:, that eventually led to the acquisition of Folio: by Red 7 Media.
"We are delighted to welcome Matt to ABM's senior management team," said ABM President & CEO Clark Pettit. "We are particularly excited about his experience with such a respected brand as Folio: and the relevant industry knowledge and insight he has gained there over the past seven years. We aim to leverage Matt's background and network to help ABM continue to build cooperative working relationships and strategic alliances across the industry.
"Thought leadership is at the core of ABM's new business plan," Pettit added, "and Matt is a visionary leader with a strong strategic and tactical understanding of industry challenges and opportunities. In addition to vast industry knowledge, his hands-on experience -- ranging from print and digital media to research, custom publishing and face-to-face events -- will help to bring greater value to ABM's member services."
"I'm excited about the new direction of ABM and the chance to serve business-to-business media in a different way," said Kinsman. "I started my career in b-to-b and I look forward to being an advocate, a resource and a partner for both the veterans and emerging players in this industry."
Marie Griffin, ABM's former Vice President of Content & Programming, has decided to return to independent consulting and freelance writing. "Marie provided extensive industry knowledge and made a significant impact on the content plan at ABM," said Pettit. "She also programmed our Executive Forum last month, which was a compelling success. Her contributions will be missed."
Founded in 1906, American Business Media is positioned at the center of the global b-to-b ecosystem. As the only industry association focused on the integrated b-to-b media model -- which includes print publications, events, digital media and business information -- ABM delivers intelligence to industry professionals worldwide, including Madison Avenue, Wall Street and the Beltway. ABM's 200-plus member companies reach an audience of more than 100 million professionals and represent nearly 4,000 print and online titles and over 1,000 trade shows, with more than $20 billion in annual revenues. For more information, visit www.AmericanBusinessMedia.com.
Contact:
Kate Patton
Manager, Marketing & Communications
American Business Media
Email Contact


Copyright @ Marketwire
Page: 1
Related Keywords:
American Business Media, Business Media, Publishing, Marketing, Management, Business, Programming, Marketing, Standards/Initiatives, Authoring/Programming, Marketwire, , Business, Other,
---