American Banker Wins Society of American Business Editors and Writers (SABEW) Award
In the Category of Investigative Journalism
(March 30, 2011)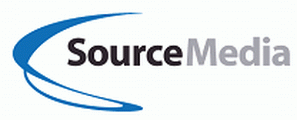 NEW YORK, NY -- (Marketwire) -- 03/30/11 -- American Banker has won the Society of American Business Editors and Writers' (SABEW) Best in Business award for investigative journalism. The article, written by staff reporter Jeff Horwitz, took an in-depth look at conflicts of interest in the mortgage servicing industry.
American Banker, the flagship brand of SourceMedia, is the leading resource for financial services professionals. It won the SABEW award in the category of print publications with circulation under 25,000. The article was published in the November 10 edition of American Banker's daily newspaper, as well as at www.AmericanBanker.com.
The article, "Ties to Insurers Could Land Mortgage Servicers in More Trouble," employed court filings, financial statements, and state insurance documents to illustrate how insurers are effectively paying kickbacks to banks' mortgage servicing subsidiaries, giving them an incentive to place high-priced homeowners insurance on borrowers whose regular policies had lapsed. The additional burden makes already-distressed borrowers likelier to default; costs are borne by third-party investors holding the loans, including the government-owned Fannie Mae and Freddie Mac -- and ultimately by taxpayers.
The reporting spurred federal and state policy responses: Both the Federal Housing Finance Agency and the 50-state attorneys general task force are investigating policy and practices related to the force-placed insurance business. One of the strongest elements of the AGs' recent proposed settlement with servicers would greatly restrict the companies from profiting on force-placed insurance.
"We're proud to be recognized by SABEW for Jeff Horwitz's thoroughly researched and uncompromisingly honest story," said Marc Hochstein, Executive Editor of American Banker. "Part of our mission as journalists writing for a business-to-business audience is to report uncomfortable realities facing the financial services industry."
"American Banker's coverage of housing finance -- before, during and after the crisis -- has consistently provided valuable insights for the industry," said Karl Elken, EVP and Managing Director of SourceMedia's Banking and Capital Markets Group. "The professionals who read American Banker need such insights as they work to reinvent their business and develop new best practices."
The awards, announced March 18, will be presented in Dallas on April 9. More than 200 working journalists and academics judged the annual contest, which was established in 1995 to set standards and recognize role models in business journalism. This year's competition attracted more than 900 entries, a record, and recognized a total of 168 winners in 76 categories.
About American Banker
American Banker (www.AmericanBanker.com) is the banking industry's daily source of information, news and analysis covering national and global issues, mortgages, consumer finance, legislation, investment products, card and payment systems and technology.
About SourceMedia
SourceMedia, an Investcorp company, is a diversified business to business media company serving the financial industry and the related fields of professional services and technology. SourceMedia offers its clients and subscribers professional publications and online information services, industry-standard data applications, and in-depth seminars and conferences.
About The Society of American Business Editors and Writers (SABEW) Best in Business Competition
SABEW, with 3,200 members, is the world's largest membership organization of business and economic journalists. The organization is dedicated to excellence in business journalism.
Add to Digg Bookmark with del.icio.us Add to Newsvine
Corporate Contact:
Ying Wong
Senior Director
Human Resources
SourceMedia
212-803-8787
Ying.Wong@SourceMedia.com


Copyright @ Marketwire
Page: 1
Related Keywords:
american banker, sabew, sourcemedia, american business editors and writers, Business Media, Prosumer/Consumer, Business, Standards/Initiatives, Mac, OS9, OSX, Marketwire, Financial, Business,
---