Alliance Solutions Group Is Sage Business Partner of the Year for 2011
Sage North America Names Top Five Business Partners Plus 49 Achievers to the Million Dollar Club
(November 03, 2011)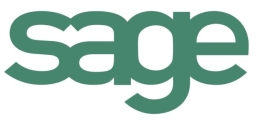 IRVINE, CA -- (Marketwire) -- 11/03/11 -- Sage North America announced today that Alliance Solutions Group of Brandon, Florida has earned the Sage North America Business Partner of the Year Award for 2011. The Business Partner of the Year honor is awarded to the top-ranked business partner for Sage for the company's fiscal year 2011 from October 1, 2010 to September 30, 2011.
As the Sage Business Partner of the Year, Alliance Solutions Group holds the number-one position among the Sage North America Top Five Business Partners for 2011. Top Five Business Partners achieved the highest total sales across Sage products and are Sage North America's top partners for 2011. Rounding out the Top Five Business Partners in order of performance are:
Blytheco, LLC, Laguna Hills, CA
[email protected], Inc, New York, NY
Accordant Company LLC, Whippany, NJ
ADSS Global, Miami, FL
Sage also named 49 achievers to the Million Dollar Club. Million Dollar Club achievers are leading sales producers among Sage business partners representing a host of segment-leading brands, including Sage ERP, Sage Timberline, Sage SalesLogix, Sage Abra HRMS (human resource management system), Sage FAS Fixed Assets and others. Top earning partners who surpassed the one million dollar mark for 2011 include (in alphabetical order):
Accordant Company LLC, Whippany, NJ
ADSS Global, Miami, FL
Aktion Associates, Inc., Maumee, OH
Alliance Solutions Group, Brandon, FL
Arxis Technology, Inc., Simi Valley, CA
BAASS Business Solution, Thornhill, ON
Bangert Computer Systems, Burlington, IA
BCS/ProSoft Inc., San Antonio, TX
BKD, LLP, Springfield, MO
Blytheco, LLC, Laguna Hills, CA
BrainSell Technologies LLC, Ipswich, MA
Britec Computer Systems LTD., Edmonton, AB
Burcom Consulting, Edmonton, AB
CA-Plus, Inc., Toronto, ON
CFO on the go co, Temecula, CA
CompuData, Inc., Philadelphia, PA
Constructive Solutions For Business, Vancouver, BC
Contractor Business Solutions NW, Monroe, WA
Cornerstone Solutions, Oak Brook, IL
Delphia Consulting LLC, Columbus, OH
Digitek Solutions, LLC, Gilbert, AZ
Dresser & Associates, Inc., Scarborough, ME
DSD Business Systems, San Diego, CA
Emerald TC, LLC, Suwanee, GA
Eos Group, Inc., Scottsdale, AZ
FCA Technologies, Falls Church, VA
Huckstep & Associates, LLC, Springfield, MO
Infinity Info Systems Corporation, New York, NY
Information Systems Management (ISM), Portland, OR
Insperity, Madison, WI
JMT Consulting Group, Inc., Patterson, NY
Ledgerwood Associates Inc., Scottsdale, AZ
MicroAccounting Solutions, Richardson, TX
[email protected], Inc., New York, NY
NexTec Group, Inc., Stow, OH
Non Profit Technologies, Inc., North Palm Beach, FL
Practical Software Solutions, Inc., Concord, NC
ProSoft Solutions, Highland Village, TX
RKL eSolutions, Lancaster, PA
SGS Technology Group, Ogden, UT
Skyline Business Systems, Inc. Beaverton, OR
Socius, Brecksville, OH
Strategies Group, Inc., Suwanee, GA
SWK Technologies, Inc., Livingston, NJ
Techware, LLC, Lakeville, MN
The Rand Group, LLC, Bellaire, TX
United Solutions, Inc., Marlborough, MA
WAC Consulting, Inc., Northborough, MA
Zybertech Construction Software Services, Red Deer, AB
In January 2012, President's Circle 2011 award recipients will receive further recognition from Sage at an executive retreat at the Fontainebleau Miami Beach, the most dynamic destination resort on the eastern seaboard from January 26 through January 29, 2011.
About Sage North America
Sage North America is part of The Sage Group plc, a leading global supplier of business management software and related products and services, principally for small to medium-sized businesses. Sage North America employs 3,900 people and supports more than 3 million small and midsized business customers. Formed in 1981, Sage was floated on the London Stock Exchange in 1989. Sage has more than 6 million customers and 13,600 employees worldwide. We operate in over 24 countries covering the UK, Europe, North America, South Africa, Australia, India, and China. For more information, please visit the website at www.sagenorthamerica.com. Follow Sage North America on Facebook, http://www.facebook.com/SageNorthAmerica, and Twitter, http://twitter.com/#!/sagenamerica.
_______
© 2011 Sage Software, Inc. All rights reserved. Sage, the Sage logos, and the Sage product and service names mentioned herein are registered trademarks or trademarks of Sage Software, Inc. or its affiliated entities. All other trademarks are the property of their respective owners.
Press Contact:
Melody Chalaban
Sage
949-754-3503
[email protected]


Copyright @ Marketwire
Page: 1
Related Keywords:
VAR, channel partner, software, Africa,India,China,Australia,Marketwire, Inc., ,Business,china,india,Other,
---