Alliance One International Executive Joins RiverMeadow Software's Industry Advisory Board
Leaf Tobacco Industry Leader William Pappas Provides Guidance to Promote Adoption of the enCloud(TM) Software Platform Into Cloud Service Provider IaaS Ecosystems
(May 30, 2012)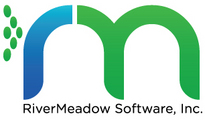 SAN FRANCISCO, CA -- (Marketwire) -- 05/30/12 -- RiverMeadow Software™, technology leader in virtualization and cloud onboarding software, today announced that William Pappas, Senior Vice President and Chief Information Officer of Alliance One International, is the latest executive to join the company's Industry Advisory Board. Pappas will help RiverMeadow's executive management team accelerate the adoption of its cloud migration software, enCloud™, as a core onboarding service in Cloud Provider IaaS ecosystems.
Alliance One International is a leading independent leaf tobacco merchant providing worldwide services by purchasing tobacco in 45 countries and serving large cigarette manufacturers in over 90 countries. Alliance One International is already realizing total cost of ownership (TCO) benefits driving virtualization in its enterprise throughout the company's global data center environments. With over 50 percent of the targeted North American servers already virtualized, Alliance One International is looking to accelerate this trend though the use of cutting edge technologies including solid-state storage.
"I am very excited about RiverMeadow; the enCloud software platform and business model," said William Pappas. Pappas added, "The key to Cloud onboarding is enabling enterprise customers with the capability to migrate data-centers and workloads to the Cloud, as-is, with minimal cost and complexity. Conversely for Service Providers, it's enabling their IaaS ecosystems with a self-service tool for rapid customer onboarding. RiverMeadow enCloud fills that gap -- making the benefits of Cloud computing business models a reality for both enterprises and service providers. I look forward to helping them grow the Company."
"It's an honor to welcome William Pappas as a founding member to our Industry Advisory Board," said Mark Shirman, President of RiverMeadow Software. Shirman continued, "Having William on our Advisory Board will broaden our sphere of knowledge and provide us with great technological and market insight. His guidance and expertise has already been instrumental to RiverMeadow's early success. William's participation on our Advisory Board will play a pivotal role in driving market awareness around RiverMeadow's unmatched value proposition of self-service, as-is migration to the Cloud."
As Senior Vice President, Pappas oversees Alliance One International's expanding information technology and emerging technology requirements. Pappas joined Alliance One International though the merger of DIMON Inc. and Standard Commercial Corporation in May 2005, having previously served as Chief Information Officer of DIMON from December 2004. Pappas joined DIMON as Vice President - Information Technology in March 1998 and was appointed Vice President - Chief Technology Officer in October 2001. Prior to joining Dimon, he was a director of consulting at an information technology-consulting firm in Atlanta.
About RiverMeadow Software
RiverMeadow Software is accelerating cloud adoption with the leading technology for automated cloud onboarding and public, private and hybrid cloud agility. RiverMeadow's enCloud software, without agents or interruption, can help enterprises, service providers, and cloud brokers exploit Infrastructure as a Service (IaaS) with less cost and complexity. Founded in 2009, RiverMeadow helps unlock the value of cloud computing.
enCloud is the key to cloud self-service onboarding, enabling the migration of enterprise servers and live workloads from physical, virtual and cloud environments to-and-between clouds. The enCloud software, delivered via licensed software or SaaS model, provides a platform for rapid customer onboarding to the cloud and dramatically reduces the cost and complexity associated with traditional cloud migrations. Without templates, agents or server interruption, enCloud moves servers "as-is" with the least operator effort and the shortest start-to-finish time. In support of hybrid public-private clouds, enCloud supports round-trip moves back to any cloud stack.
RiverMeadow and enCloud are trademarks or registered trademarks of RiverMeadow Software. All other trademarks are the property of their respective owners.
RiverMeadow Media Contact:
Scott Colgan
email: Email Contact
phone: 408.205.2956


Copyright @ Marketwire
Page: 1
Related Keywords:
RiverMeadow Software, Inc., Storage, Business Issues, Cloud Computing, Services, Software, Misc, infrastructure, application services, Cloud infrastructure, Management, Marketwire, Inc., , IT (Information Technology), Computer Science, Business, Other,
---